United States President Donald Trump has described the nuclear deal with Iran as "the worst" agreement ever negotiated, calling the Islamic Republic the number one terrorist state in the world.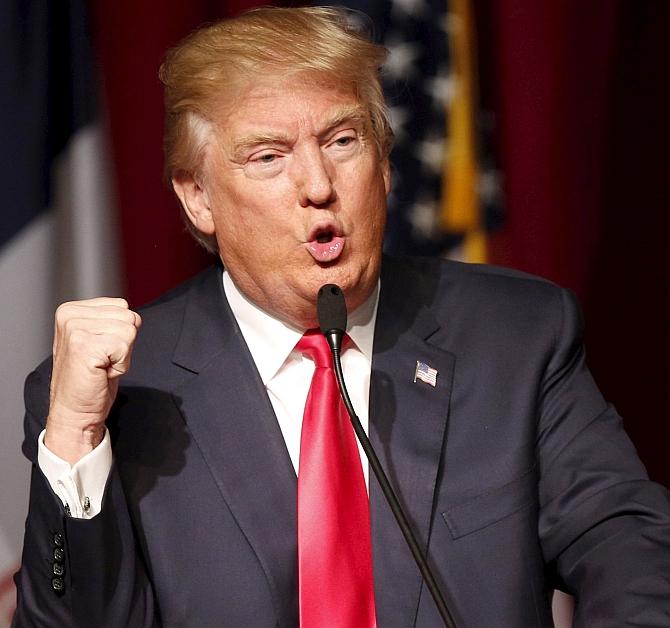 "They (Iranians) are the number one terrorist state. They're sending money all over the place -- and weapons. And can't do that," Trump told Fox News in an interview telecast during the Super Bowl tournament.
Trump said the nuclear agreement with Iran was the "worst deal" that he has ever seen negotiated.
"I think it was a deal that should of never been negotiated," he said.
Last week, Trump administration imposed additional sanctions against Iran for its alleged destabilising behaviour in the region and ballistic missile test in alleged violationof the UN Security Council resolution.
The Trump administration has also issued tough warning against Iran.
"The deal that was made by the Obama administration. I think it's a shame that we've had a deal like that and that we had to sign a deal like that. And there was no reason to do it. And, if you're going to do it, have a good deal," he said.
"We gave them $1.7 billion in cash, which is unheard of. We put the money up and we have really nothing to show for it," he rued.
Trump did not gave a clear answer if it is possible that he would tear up the Iranian nuclear deal.
"We'll see what happens," he said, adding, "I can say this, they have total disregard for our country."
The US is currently moving an aircraft career in the region.
*******
'Check them VERY CAREFULLY!'
Trump has asked the Department of Homeland Security to do a very "careful" checkup of those entering the country after a US court rejected a request by his administration to reinstate travel ban on citizens of seven Muslim-majority nations.
The US President continued to be critical of the judge for passing an order that halted his executive order which banned people form seven countries frim entering the United States.
"I have instructed Homeland Security to check people coming into our country VERY CAREFULLY. The courts are making the job very difficult!" Trump tweeted.
"Just cannot believe a judge would put our country in such peril. If something happens blame him and court system. People pouring in. Bad!" Trump said.
Earlier on Sunday, a US federal appeals court rejected a request by his administration to immediately reinstate Trump's travel ban on citizens of seven Muslim-majority countries. The Justice Department had made the request with the 9th Circuit Court of Appeals in San Francisco as part of an appeal against a lower court order halting the travel ban on people from Iraq, Iran, Syria, Sudan, Somalia, Libya and Yemen.
The court asked that challengers of the ban respond to the appeal, and for the Justice Department to file a counter-response.
The Justice Department said it would not elevate the dispute to the Supreme Court before that.