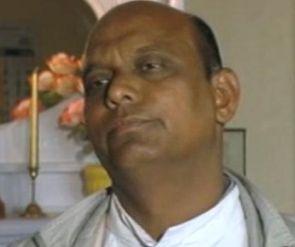 A 26-year-old American woman will file a lawsuit against a Catholic Indian priest and his church in India for allegedly sexually abusing her during his posting in the United States between 2004 and 2005.
The move comes in protest against the recent Vatican decision which announced Diocese of Ootacamund located in Mylapore is reinstating Joseph Jeyapaul to ministry.
Minnesota attorney Jeff Anderson will file suit on behalf of the victim in federal court that claims the Diocese of Ootacamund endangered children by reinstating Jeyapaul.
Jeyapaul who served as a priest in Crookston township of Minnesota in 2004 and 2005 was arrested in India in 2012 and extradited to the US on charges of sexually abusing two girls in a congregation.
He was later deported to India last year, after serving his sentence of one year and one day.
In a statement, advocacy group Survivors Network of those Abused by Priests announced that one of the sexual abuse survivors would sue the priest and the diocese.
"It may be the most irresponsible Vatican move we've ever seen: Catholic officials in Rome have lifted the suspension of a recently convicted predator priest. We are stunned and saddened by such blatant recklessness and callousness," Barbara Dorris of St Louis, Outreach Director of SNAP, said in a statement.
A letter sent to Anderson and Roseau County Attorney Lisa Hanson and signed by over 500 Jeyapaul supporters in India will also be released as evidence of the public danger (nuisance) permitted by Indian Bishop and Vatican, it said.
"On January 16, 2016, with the permission of Pope Francis, Bishop Amalraj lifted the suspension of Father Joseph Jeyapaul," the firm said, adding that in 2015, after his
extradition from India, Jeyapaul plead guilty to criminal sexual conduct involving the sexual abuse of a minor girl while he worked in the Diocese of Crookston in 2005.
"Catholic officials refuse to keep this admitted sex offender away from kids, so our only hope of stopping him is to get him charged and convicted again," Dorris said.
Over the weekend, Barbara and the victim were seen distributing leaflets outside the church in Crookston to find another sex abuse survivor.
"Our goal is to find just one more victim who might be able to file criminal charges and get this proven predator behind bars," the victim told local 'Grand Forks Herald'.
The lawsuit would charge Catholic officials with creating "public nuisances" by hiding and helping predator priests.
"It was the first victim's courage that brought forward a second victim of Fr Jeyapaul. It was the second victim's courage that prodded Fr Jeyapaul to plead guilty. And we hope the courage of a third victim will get Fr Jeyapaul extradited, convicted and jailed again, so that no more innocent lives are shattered," SNAP said.
"Until he's charged and convicted again, Jeyapaul should be put in a remote, secure, independently-run treatment center far from families who have learned to trust him," it said.
Image: The Vatican reinstated Catholic priest, Father Joseph Jeyapaul, in February 2016, less than a year after he pleaded guilty to sexual assault of a minor in Minnesota.