The 61-year-old was confirmed by the United States Senate by a 54-45 vote.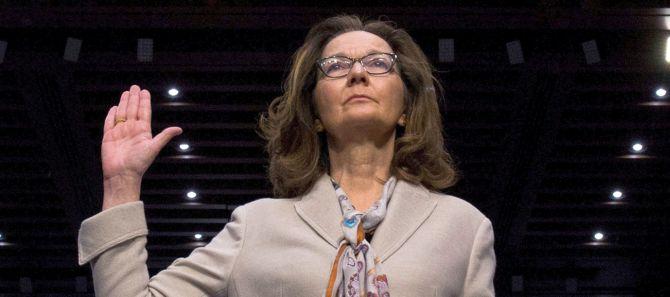 Gina Haspel is all set to become the first female director of the Central Intelligence Agency, despite her role in the spy agency's controversial interrogation techniques, including waterboarding, post the 9/11 terror attacks.
The United States Senate on Thursday voted 54-45 to confirm the 61-year-old veteran as the director of the Central Intelligence Agency.
Haspel, facing allegations from opposition Democratic Senators and human rights bodies for her alleged role in CIA's interrogation programme post 9/11, was confirmed by the Senate after six Democratic senators supported US President Donald Trump's nominee.
Prominent among those was Senator Mark Warner, Ranking Member of the Senate Select Intelligence Committee.
Haspel once oversaw a so-called black site in Thailand after the September 11, 2001 terror attacks in the US.
"Congratulations to our new CIA Director, Gina Haspel!" Trump tweeted soon thereafter.
Haspel will be the first woman to lead the spy agency in its 70-year history.
A career CIA official for more than three decades now, Haspel, is expected to be sworn in shortly as the top American spymaster.
She worked in Africa, Europe and classified locations around the globe and was tapped as deputy director of the CIA last year. She worked under former CIA director Mike Pompeo until President Trump moved him to be his Secretary of State.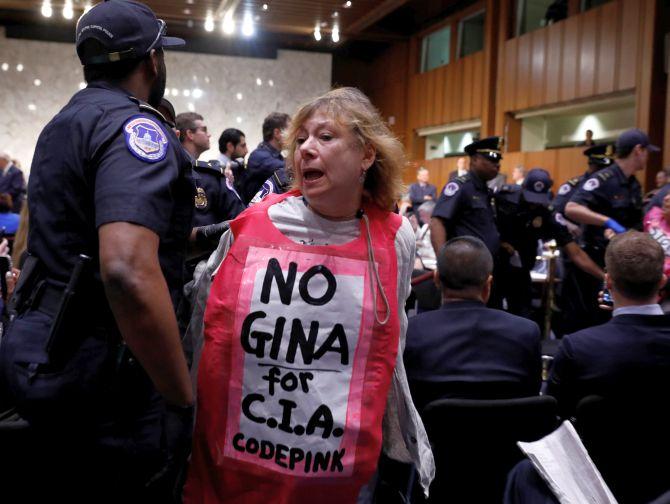 During her career in the CIA, Haspel has worked in various capacities and has been stationed clandestinely overseas including her stint in Africa, wherein in the 80s she assisted Mother Teresa in humanitarian assistance.
"Gina has clearly demonstrated that she is a person of high integrity with valuable frontline and executive experience as a career intelligence officer.
"Her confirmation represents the best we have to offer as a country. On behalf of the Intelligence Community, we salute Director Haspel, a trailblazer...," said Daniel Coats, Director of National Intelligence.
During her confirmation hearing on May 9, Haspel assured lawmakers that under her leadership, the CIA will not restart a detention and interrogation programme carried out post 9/11.
"Today the US Government has a clear legal and policy framework that governs detentions and interrogations. Specifically, the law provides that no individual in US custody may be subjected to any interrogation technique or approach that is not authorised by and listed in the Army Field Manual," she said.
Senator Marco Rubio applauded the Senate's bipartisan confirmation of Haspel's nomination for CIA director.
"With her unparalleled CIA experience, she will hit the ground running and continue to lead the world's finest intelligence agency. I look forward to working with her as she helps advance and protect America's national security interests from the daily threats we face," he said.
"I believe she is someone who can and will stand up to the President if ordered to do something illegal or immoral -- like a return to torture," said Warner, who had initially opposed her nomination but finally voted yes.
However, several members of the opposition Democratic party remained critical of her and voted against.
"Ms Haspel played a central role in the CIA's Rendition, Detention and Interrogation programme. This was one of the darkest chapters in our nation's history and it must not be repeated," Senator Diane Feinstein said.