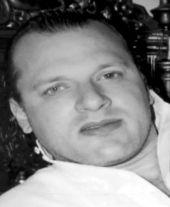 The United States has sought a jail term of 30 to 35 years for American born Lashkar-e-Tayiba terrorist David Headley for his role in Mumbai attack and other terror activities.
"The government submits that a sentence of 30 to 35 year's imprisonment strikes a fair and just balance between the aggravating and mitigating factors applicable to Headley."
"While there is no question that his criminal conduct was deplorable, his decision to cooperate, and the uniquely significant value that cooperation has provided to the government's efforts to combat terrorism, support the government's recommendation," Attorney Gary S Shapiro said in a 20-page governments position-paper as to sentencing factor related to Headley.
The US government's seeking 30-35 years imprisonment for Headley is far less than when compared to what it had sought for Tahawwur Hussain Rana, who has held guilty by a federal grand jury for providing material support to Lashkar-e-Tayiba and planning a terrorist attack against a Danish newspaper in Copenhagen.
Last week, the court sentenced him for 14 years followed by five years of supervised release.
"Headley played an essential role in the planning of a horrific terrorist attack," the US government said, adding that his advance surveillance in India contributed to the deaths of approximately 164 men, women, and children, and injuries to hundreds more.
"Undeterred by the shocking images of death and destruction that came out of Mumbai in November 2008, Headley traveled to Denmark less than two months later to advance a plan to commit another terrorist attack," the US attorney said.
"Headley not only worked at the direction of Lashkar-e-Tayiba for years, but also with members of Al Qaeda.
There is little question that life imprisonment would be an appropriate punishment for Headley's incredibly serious crimes but for the significant value provided by his immediate and extensive cooperation," the US attorney said.
However, the US government said the information that Headley provided following his arrest and in subsequent proffer sessions was of substantial value to the government and its allies, India in particular, in its efforts to combat international terrorism.
"In addition to providing insight into the personnel, structure, methods, abilities and plans of Lashkar, Headley took active steps to further the investigation into other terrorists. Headley's cooperation assisted the government in filing criminal charges against at least seven other individuals, and his testimony helped to secure the conviction of one co-defendant," it said.
"Headley cooperated with foreign law enforcement, answering questions without restriction from Indian law enforcement over the course of seven full days, and the government expects his cooperation to extend well into the future," the US government said.
As such the US attorney said the government will move the court to sentence Headley at a point below the life imprisonment that the guidelines recommend.
"The government submits that imposing a sentence of 30 to 35 years' imprisonment strikes a fair and just balance between the despicable nature of his crimes and the significant value of his cooperation," Shapiro said.