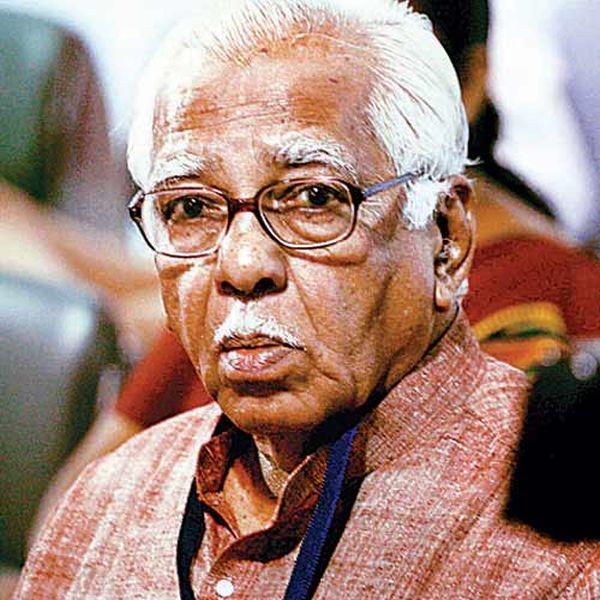 Uttar Pradesh chief minister Akhilesh Yadav received a jolt on Tuesday when Governor Ram Naik finally rejected his recommendation for the appointment of the state's Lokayukta.
Maintaining his stand against the chief minister's nominee Justice (Retd) Ravindra Singh Yadav, who was considered unfit for the top ombudsman's job by Allahabad high court Chief Justice D Y Chandrachud as well, the governor has now asked the chief minister to send a fresh panel of names from which the selection would be made.
"That was in keeping with the mandatory system of selection that had earlier always been done out of a panel of three names," a senior Raj Bhawan official said.
Earlier, the same advice was communicated by the chief justice, who had pointedly expressed his reservations against Singh.
However, flatly ignoring the issues raised by the chief justice and the governor, the chief minister insisted on recommending Singh four times over a span of 20 days.
"Any state governor is bound by the advice of the council of ministers; so how can the governor repeatedly turn down the cabinet's recommendation?" argued a close aide to chief minister.
As for the reservations expressed by the chief justice, the CM had claimed that the UP Lokayukya act only talked about "consultation" with the chief justice which did not mean "concurrence".
The governor however insisted on going with the established convention of "concurrence" of all three members of the selection panel -- chief minister, leader of opposition in the state assembly and the chief justice of high court.
He also sought details of all the communications in this reference between the chief minister and the chief justice, but the state government discreetly ignored that.
The chief justice had also raised objections about justice Singh's public appearance with political leaders of the ruling dispensation as well as with controversial religious figures.
"I am drawing your attention to this because the presence of justice Singh on the dais at such an event in close proximity to political and other functionaries betrays a lack of discretion. A person, who in public perception is closely aligned to the ruling political party in the state, would not be able to discharge his duties independently," Chief Justice Chandrachud has stated in his letter to the chief minister.
Although sources say that more than Akhilesh himself, it is his father Mulayam Singh Yadav who is keen on having his way with the appointment.
Sources in the Mulayam camp say that he was keen to have a 'Yadav' on the coveted post and since there was no other retired high court judge who could fit that bill, Justice Ravindra Singh Yadav's case was pushed with all the force.
Earlier, Mulayam had ensured a second term to the then Justice (Retd) N K Mehrotra by amending the Lokayukta Act which does not allow for a second term.