Two slaughterhouses were sealed by the authorities on Sunday night, a development that comes within hours of Yogi Adityanath taking over as the Uttar Pradesh chief minister.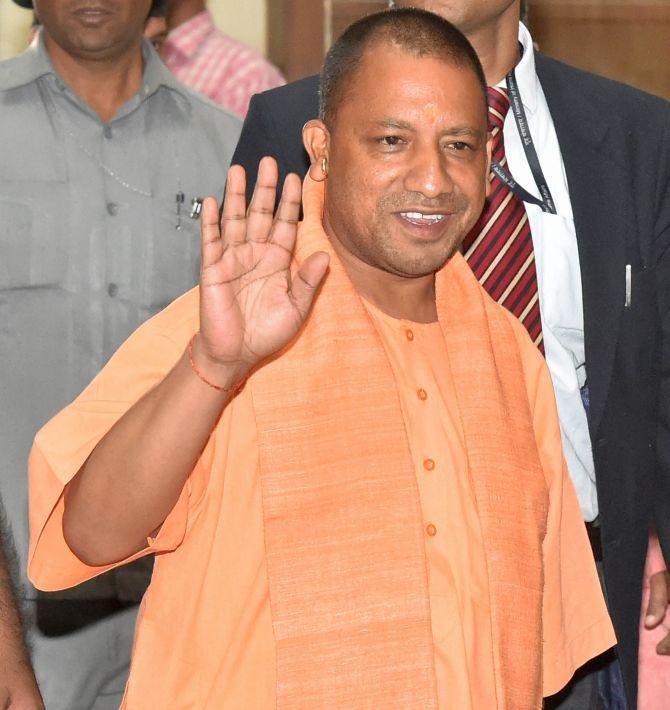 Almost an year ago the National Green Tribunal had ordered the closure of these two slaughterhouses, an official said.
"We sealed one slaughterhouse each in Atala locality of the city and at Naini, on the outskirts, last night. The NGT had ordered closure of these in May, 2016", the district's Veterinary Officer Dheeraj Goyal said.
He said that the step was taken "following reports that though these slaughterhouses had been shown as shut on paper, business was running there as usual."
Goyal said that the NGT had similarly recommended closure of another slaughterhouse in the area but as there have been no reports of illegal business, his department had requested the police to keep a watch.
Significantly, the action was taken within hours of the swearing in of a new cabinet in Uttar Pradesh.
In his first press conference at Lucknow, the new Chief Minister Yogi Adityanath had asserted that his government will take steps to fulfil promises made regarding slaughterhouses by the BJP in the run up to the state assembly polls.
The BJP had announced, in its manifesto titled "Lok Kalyan Sankalp Patra" that after coming to power it will take "stern steps for closing down all illegal slaughterhouses besides banning mechanized slaughterhouses".
On Monday, at his first interaction with senior officials in Lok Bhavan, the chief minister directed officials to declare their assets within 15 days, a day after issuing a similar order to his ministers.
Separately, Adityanath directed state DGP Javeed Ahmed to ensure that there was no laxity in improving law and order situation, hours after a BSP leader was shot dead in Allahabad.
"It was an introductory meeting with UP government officials. The officials were told that the Sankalp Patra has to be implemented," Deputy Chief Minister Keshav Prasad Maurya, who was also present, told reporters after the meeting.
The chief minister also asked officials to declare their assets -- immovable and movable -- within 15 days, Maurya said.
The meeting was attended by around 65 senior officials.
The officials were given a copy of BJP's Sankalp Patra and instructions have been issued to them to prepare a roadmap for their respective departments, a senior BJP leader said.
"As uprooting corruption is the main agenda of our party, the CM in his first introductory meeting with his new ministers directed them to give details of their income, movable and immovable properties with 15 days," cabinet minister Srikant Sharma had said on Sunday.
Photograph: PTI Photo