British accomplices of slain Islamic State terrorist executioner "Jihadi John" were unmasked on Monday as Londoners who formed part of a so-called "Beatles" terror gang.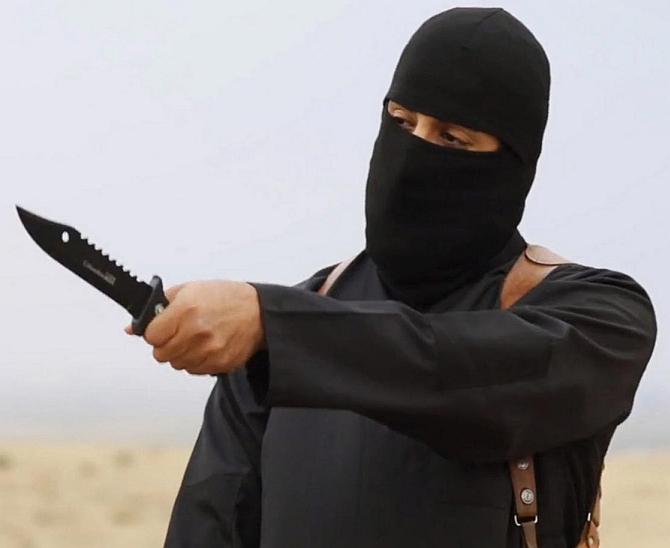 Mohammed Emwazi became known as "John" in reference to John Lennon, lead singer of the iconic British rock group, due to his English accent.
Emwazi was killed in a US drone strike in Raqqa, Syria, last November following his masked appearance in gruesome propaganda videos showing him executing hostages with a knife.
It has now emerged that two of his gang members with English accents were given the nickname of "Paul" and "Ringo", a reference to other Beatles Paul McCartney and Ringo Starr.
"Paul" has been identified as 31-year-old Aine Davis, who is in custody in Turkey for suspected terrorism, and "Ringo" as 32-year-old Alexe Kotey, a Londoner of Ghanaian and Greek-Cypriot background whose whereabouts are unknown.
The identity of the fourth member dubbed "George", referring to George Harrison, has yet to be confirmed.
Davis' wife, 27-year-old Amal el-Wahabi, became the first woman to be jailed for terrorism offences connected to Syria in 2014 after she was caught paying a smuggler 20,000 euros in cash for her husband in Turkey.
The group are believed to be responsible for the beheadings of around 27 mostly Western hostages.
Kotey travelled to Gaza in 2009 on an aid convoy organised by Viva Palestina, led by UK Respect Party MP George Galloway, a BuzzFeed report said.
"I have never heard of him until today. It would appear he was on the list (for the Gaza convoy). Having looked at his picture, I do not recognise him. ISIS did not exist when we took the convoy," Galloway said.
The terrorist "Beatles" were friends long before they travelled to Syria, according to ITV News.
Kotey converted to Islam in his teens and all three men attended the Al-Manaar mosque in Ladbroke Grove, west London, which rejected their hardline opinions.
Saleha Islam, director of the al-Manaar mosque, told the news channel "We are aware that certain people have joined ISIS who live in the area of Ladbroke Grove. We have always condemned the actions of these extremists and will continue to do so.
"Al-Manaar is a centre where we have up to 3,000 people attending every week, it is not a membership club and anyone can come and pray. The suggestion that the mosque has radicalised young men shows how ignorant people are of Islam and how mosques work," Islam said.
Other terror suspects who fall within the so-called "Beatles" gang due to their links to Britain -- if still alive -- remain among the world's most wanted and are being hunted by western intelligence and security services, according to UK media reports.