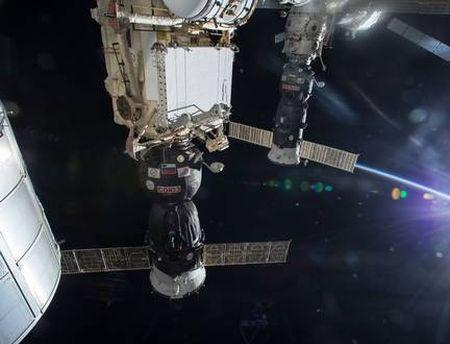 A Russian spacecraft that suffered a major malfunction en route to the International Space Station is now plunging towards Earth, according to official sources.
The unmanned cargo ship -- Progress M-27M/59P -- is carrying three tonnes of supplies -- including fuel and food -- intended astronauts aboard the International Space Station.
It was launched on April 28 but experienced major complications shortly after reaching orbit.
The Russian space agency Roscosmos was forced to abandon plans to dock the spacecraft with the ISS, which is flying about 257 miles above Earth.
A source said: "It has started descending. It has nowhere to go. It is clear that absolutely uncontrollable reactions have begun."
Progress is not designed to be able to return to Earth, so if it does re-enter Earth's atmosphere it's likely most of it would burn up during the intense heat of re-entry as it lacks a heat shield.
This means that it's unlikely any part of it will hit the ground -- and if it did, the impact would probably occur in open water.
Image: ISS Progress 47 is shown docked at the International Space Station's Pirs docking compartment prior to its departure. Photograph: NASA