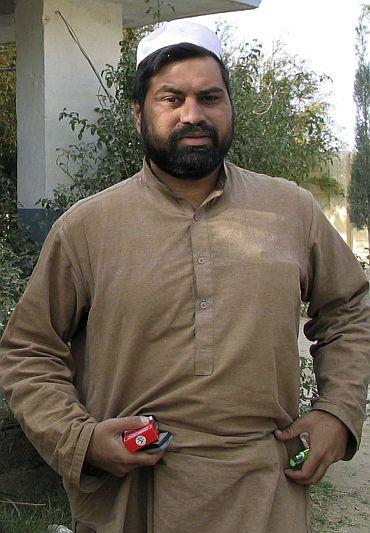 A prominent Pakistani journalist who went missing over the weekend, was found dead in Punjab province on Tuesday and his body bore marks of torture, police said.
40-year-old Syed Saleem Shahzad, the Pakistan bureau chief for Asia Times Online, was reported missing on  Sunday evening shortly after he left his home in Islamabad for a television station.
Reports earlier in the day said a body had been found near Shahzad's car at Sarai Alamghir near Jhelum town. After police informed Shahzad's family, a relative went to the site and identified the body.
Police said Shahzad's body bore marks of torture.
Shahzad's family had earlier told the media that the description provided by police did not match with that of the missing journalist.
Rights groups, including Human Rights Watch, had earlier said they believed Shahzad was in the custody of Pakistani intelligence agencies.
The International Federation of Journalists and the Pakistan Federal Union of Journalists had appealed to the Pakistani government to order security agencies to trace Shahzad.
No group claimed responsibility for the killing and Shahzad's family said he had no enmity with anyone.
Shazad had shifted from Karachi to Islamabad two years back and his reporting mostly focussed on militant groups, including banned groups and Al Qaeda.
Days before he went missing, he had written an article in which he contended that Al Qaeda attacked a naval airbase in Karachi after failed talks with the navy to release some arrested persons.
Reports said the identity cards of two persons, including Shahzad, were found inside the vehicle.
He had left his house in Islamabad to participate in a television programme on Sunday but did not reach the TV station. Sarai Alamghir, where his body was found, is about 200 km from Islamabad.
Social networking website Twitter was flooded with reactions expressing shock as soon as the news broke out.
Farahnaz Ispahani, the media adviser to Pakistan People's Party co-chairman Asif Ali Zardari, and member of the Standing Committee on Human Rights, wrote: "A terrible sickness has permeated our society. Saleem Shahzad was a friend, colleague and intrepid reporter. Answers are needed."
Image: File photo of Syed Saleem Shahzad
Photograph: Reuters