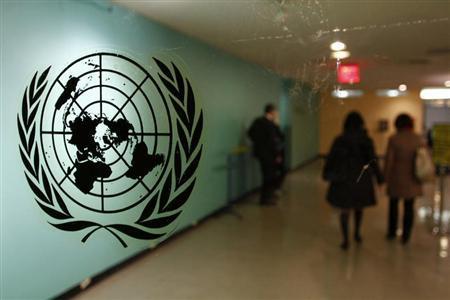 The UN Human Rights Council on Monday agreed to defer by six months the presentation of a report on Sri Lanka's alleged human rights violations during its civil war, following requests by the country's newly elected government for more time to conclude its internal probe.
The report, which was earlier scheduled to be released on March 25 during the 28th session of the UN Human Rights Council, will now be released in September this year.
The deferral was recommended by the UN High Commissioner for Human Rights Zeid Ra'ad Al Hussein, who argued that there was a possibility that new information will become available for the report.
"This has been a difficult decision. There are good arguments for sticking to the original timetable, and there are also strong arguments for deferring the report's consideration a bit longer, given the changing context in Sri Lanka and the possibility that important new information may emerge which will strengthen the report," Zeid said.
Speaking in the UNHRC, China said that it "respects the sovereignty and territorial integrity" of Sri Lanka, while Pakistan said that it believes that "people are capable of addressing their own issues and it opposes external interference in internal matters of a state".
The US said that new information can present a "more complete picture of what occurred", and the UK said it supported the deferral "with the clear understanding that it will be discussed no later than September 2015".
Sri Lanka has appealed to the UN to delay the report so that the new government can carry out an internal probe even as it acknowledged that such violations did take place.
Lanka's new government took power last month after defeating Mahinda Rajapaksa who had vehemently resisted cooperation with the UN mandated probe.
Sri Lanka has been subject to three UNHRC resolutions in 2012, 2013 and 2014 over alleged rights abuses by government troops during the last phase of the war with the Liberation Tigers of Tamil Eelam.
The last one prescribed an international probe into the alleged rights violations.
According to UN estimates, more than 40,000 civilians were killed in Lanka during the final phase of the conflict that ended in 2009. The Sri Lankan government disputes the UN figure.