The UK government has laid out plans to publish a timeline for the removal of Chinese surveillance equipment from sensitive sites as part of stepped-up national security measures, weeks after Prime Minister Rishi Sunak said China posed the "biggest challenge" to global security and prosperity.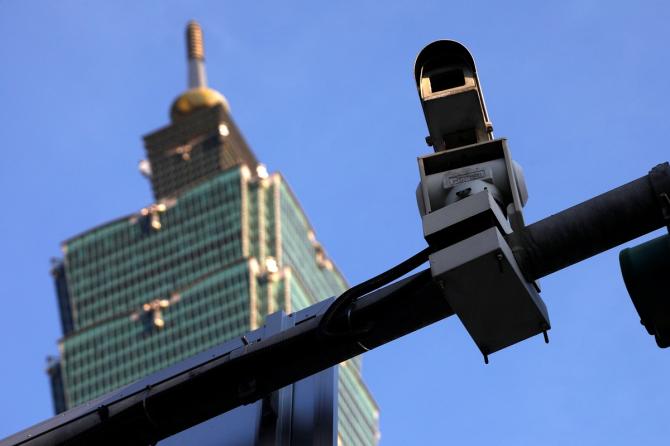 In amendments tabled to the government's Procurement Bill ahead of its report stage in Parliament next week, the UK cabinet office said on Wednesday that it is committing to publishing a timeline for the removal of surveillance equipment produced by companies subject to China's National Intelligence Law from sensitive central government sites.
It says the move builds on action taken last year to halt the installation of new equipment on the government estate and will provide "reassurance" that departments are removing surveillance equipment from sensitive sites.
"These new measures will protect our sensitive sectors from companies which could threaten national security and are a firm deterrence to hostile actors who wish to do Britain harm," said Jeremy Quin, UK minister for the cabinet office and paymaster general.
At the G7 summit in Japan last month, British Prime Minister Sunak said that China posed the "biggest challenge" in the world to global security and prosperity.
Under his government's new bill, a national security unit for procurement is set to draw on a full range of expertise within the government and respond swiftly to emerging threats, such as companies looking to win public contracts in order to gain access to sensitive information or sites which could be used to compromise government and society.
The specialist team will work across the government, including liaising closely with intelligence agencies.
It also provides new powers to ban suppliers from specific sectors, such as areas related to defence and national security, while allowing them to continue to win procurements in non-sensitive areas.
The UK government said it is introducing new, context-specific mandatory debarments on national security grounds.
This will mean that the government will be able to ban suppliers which pose a risk to national security from specific types of contracts.
"It's absolutely right we continue to look at ways to strengthen central government rules when it comes to national security and I have no doubt these additional measures will ensure the bill delivers on its objective to have a robust, modern procurement process which delivers for the British people," said UK cabinet office minister Alex Burghart.
The bill also introduces new rules to help the government procure in emergency situations, such as during health pandemics, ensuring that contracting authorities can act quickly and transparently to buy vital goods.