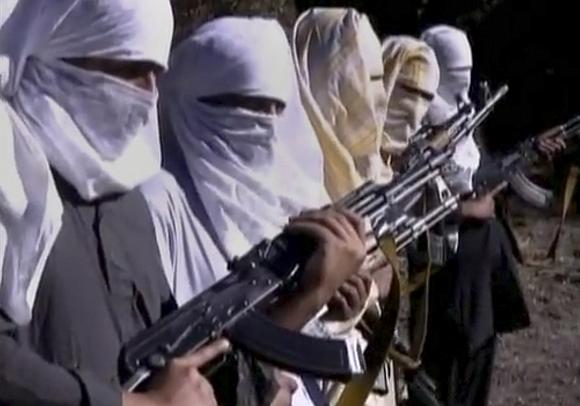 The United Kingdom is planning a tougher law to tackle the threat of Islamist terrorism in the country in the wake of the recent beheading of a United States journalist by a suspected British Islamic State militant in Iraq.
United Kingdom Home Secretary Theresa May has underlined changes to law which would also mean that naturalised Britons who are fighting overseas can be stripped of their citizenship and excluded.
"We will be engaged in this struggle for many years, probably decades. We must give ourselves all the legal powers we need to prevail," May wrote in an article for the 'Daily Telegraph'.
"I am looking again at the case for new banning orders for extremist groups that fall short of the legal threshold for terrorist proscription, as well as for new civil powers to target extremists who seek to radicalise others.
"People who insist on travelling to fight in Syria and Iraq will be investigated by the police and security services. For those who have dual nationality, I have the power to strip them of their citizenship and exclude them from the country.
"Following the recent Immigration Act, I can, in certain circumstances, remove citizenship from naturalised Britons who are fighting overseas and exclude them too," she said.
The new measures are aimed at curtailing the activities of radical Islamist preachers whose extreme rhetoric currently does not constitute a crime. While details are yet to emerge, the new power will be designed to restrict extremists' behaviour and language.
As with an anti-social behaviour orders, it could result in a criminal conviction carrying a jail term if breached. May is also planning to make it illegal for British citizens to join extremist groups that preach violent views, but are not directly involved in terrorism.
The move is aimed at tackling British extremists in the wake of the killing of US journalist James Foley by a jihadist with an English accent.
British police and security services are trying to identify the suspected British man who appeared in footage. Extremist group Islamic State published a video of the moments before and after Foley was beheaded.
Unconfirmed reports suggest the man in the video is from London or south-east England and may have guarded IS captives.