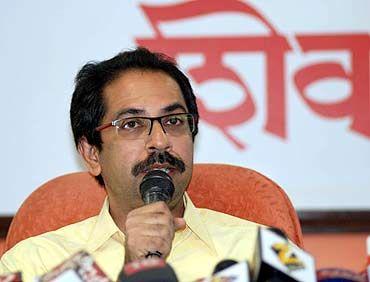 Close on the heels of Mumbai Mayor Sunil Prabhu's proposal for converting Mahalaxmi Racecourse into a public garden, his boss and Shiv Sena president Uddhav Thackeray on Monday said his party would endorse any proposal seeking to name such garden after late Bal Thackeray.
Uddhav's comments came against the backdrop of Shiv Sena's plans to build a memorial of the party supremo, who passed away last November, at ShivajiPark in Dadar came unstuck.
"If anybody moots the idea of naming the garden after Balasaheb, Shiv Sena would definitely endorse it," Uddhav told mediapersons in Mumbai on the sidelines of an event.
In what is being viewed as a shrewd move, Prabhu recently wrote to Brihanmumbai Municipal Corporation Commissioner Sitaram Kunte proposing that the Racecourse premises be developed into a public garden-cum-theme park.
Prabhu also asked the civic chief to not renew the lease of the Royal Western India Turf Club, which runs the 225-acre Mahalaxmi Racecourse. In 1914, the BMC had leased out the green space to the RWITC for 99 years. The lease period expires on May 31, 2013.
Taking a dig at Gandhi family, Uddhav said, "It is better to name the garden after Balasaheb, instead of naming it after a leader from the Gandhi family."
On the ongoing standoff between traders and state government over imposition of Local Body Tax in Mumbai and some municipal corporations from October 1, Uddhav said,
"The chief minister should discuss the issue with traders and find a way out."