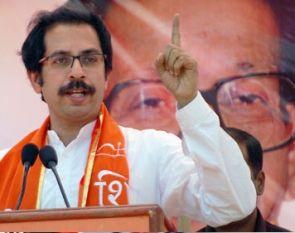 Shiv Sena president Uddhav Thackeray on Wednesday defended the controversial statement of RSS chief Mohan Bhagwat about every citizen of India being a Hindu, and said his father, the late Bal Thackeray, held similar views.
Bhagwat, on August 10, had asked if inhabitants of England are English, Germany are Germans and USA are Americans then why all inhabitants of Hindustan are not known as Hindus, provoking criticism.
"Whatever Mohan Bhagwat said is true. Balasaheb used to say the same thing....what is wrong with Bhagwat's statement?" Thackeray told reporters at a function to mark the 54th anniversary of Marmik magazine.
Uddhav also said that while he "respects" the Bombay high court's order to disallow minors from participating in human pyramids during Dahi Handi, the celebration of the festival would not stop at any cost.
"We respect the order of the high court. Whatever is wrong, is wrong. We will correct whatever needs to be, but that does not mean we will stop celebrating our festival."
The Sena chief expressed confidence about a "huge win" for the Sena-BJP combine in the upcoming Assembly elections in Maharashtra.
"This election will witness a change in the state leadership. The Congress-NCP will have no standing post-elections. The next government in Maharashtra will be our government, and the CM will also be ours," he added.
Replying to a question about Congress leader Narayan Rane -- who was once with Sena -- Uddhav said he did not care to remember those who are a thing of the past.
"Whatever is a past is a past. I have been taught never to remember people who are a past," he said.
© Copyright 2022 PTI. All rights reserved. Republication or redistribution of PTI content, including by framing or similar means, is expressly prohibited without the prior written consent.