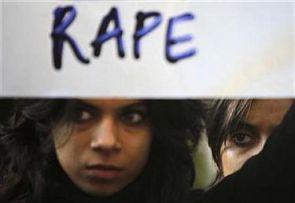 A Class XII student was allegedly gang raped by four youths, including a Bahujan Samaj Party leader, in a moving car in Meerut, police said.
The incident happened late Saturday night, when the girl, a resident of Shastrinagar area was abducted by four youths when she was going to her tuition class at 7 pm. Thereafter, she was forced inside a black SUV car and the accused men took turns to rape her, they said.
The accused then took the girl to a house in Lakhmai Vihar area where they again gang raped her. After raping the girl, the accused dumped her near PVS Mall and fled from the spot, they said.
On the following day, the accused reached the girl's house and threatened to kill her along with her younger brother if she revealed the ordeal to anyone, a senior police officer said.
The girl has identified two youths named Amit Bhadana and Sumit Gurjur while two others are yet to be identified. Amit is said to be the local Bahujan Samaj Party leader, they said.
A case has been registered against the four accused at Nochandi police station, police said, adding that all the four accused are yet to be arrested.
"We are investigating the case and all four accused would be arrested soon," said Vikas Chand Tripathi, circle officer, Brahampuri.
In another incident, a minor Dalit girl was allegedly gang raped by four men in Chuharchak village of Moga district, police said.
According to the FIR lodged with Ajitwal police, the victim was gang raped by four accused on Saturday midnight, who came at her house when her parents were asleep.
Two of the accused gained entry in the house with their faces covered and forcibly lifted her and took her out of the building where two others joined them and took her to a nearby house. They later raped her there.
When the victim turned unconscious they lifted her and threw her near her house and fled.
The victim narrated the incident to her parents and was on Sunday taken to Moga Civil hospital for medical examination, which confirmed the sexual assault on her.
Three brothers and a cousin of theirs were booked on charges of gang-raping the minor girl, police said.
Police said that one of the accused identified as Jagdeep Singh of Chuharchak village has been arrested, while a man hunt is on to nab the others.