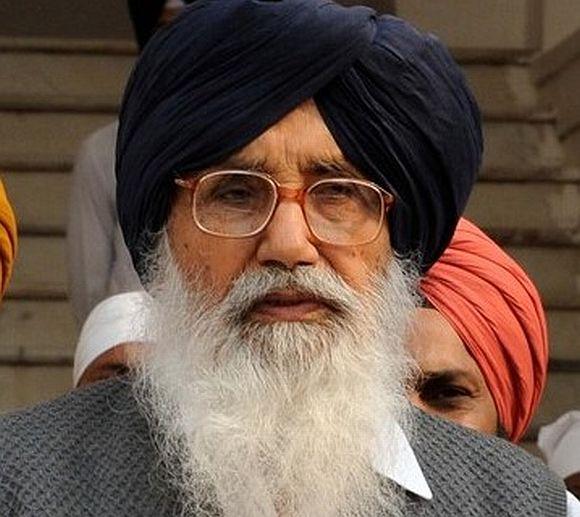 Three men, who were arrested for allegedly looting two police rifles, were associated with the Khalistan Liberation Front and were planning to target former Punjab chief minister Parkash Singh Badal, police said.
Additional Director General Parshant Kumar told reporters in Shamli district on Monday that during interrogation the accused revealed they had looted the rifles as they were planning to target Badal.
Two of their two gang members were absconding, he said.
Kumar said Punjab and Uttar Pradesh Police were alerted after the association of the accused with the Khalistan Liberation Front came to light.
Further investigation was handed over to the Anti-Terrorism Squad, the ADG said.
Armed men had looted two rifles from policemen at the Kamalpur Police check-post in Shamli district on October 2. Two policemen were injured in the attack.
Later, the three accused were accused and the rifles were recovered from a Gurudwara.
The Uttar Pradesh Police announced an award of Rs 50,000 for the police team which arrested the accused, Amrat Singh, Gurjan and Karan Singh, following an encounter Sunday night.