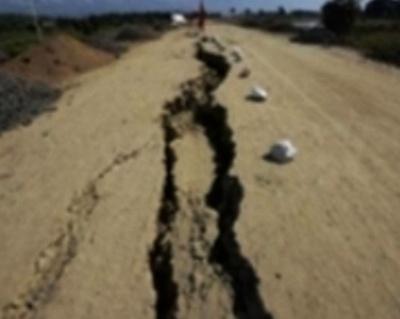 At least two people have lost their lives and more than 70 have been injured in Assam after an earthquake measuring 6.8 at the Richter scale rocked eastern and north eastern parts of the country on Wednesday evening.
An earthquake, which hit Myanmar, triggered tremors in parts of Kolkata, Guwahati, Patna, Bhubaneswar and, also, Delhi.
The earthquake also affected power supply, communications and rail services in some pockets for sometime in the region.
National Centre for Seismology said in New Delhi that the epicentre of the quake was located in Myanmar, 100 KM off the India-Myanmar border.
"PM @narendramodi spoke to CMs of Assam & Manipur regarding the earthquake in the region. PM @narendramodi spoke to the CM of Nagaland regarding the earthquake in the region," the official Twitter handle of the Prime Minister Office said.
Meanwhile, five people were injured while scurrying for safe places when the quake rocked Aizawl. Doctors at the AizawlCivilHospital and the PresbyterianChurchHospital in nearby Durtlang said that all the injured were discharged after administering first aid.
Cracks appeared in a number of buildings in Aizawl, including the Synod Conference centre belonging to the Presbyterian Church in Mission Veng locality.
The quake, which was felt twice in less than a minute, first took place at 7.25 pm, and the epicentre of the tremor was on the Indo-Myanmar border at a depth of 134 km. All north eastern states are categorized under zone V in the country's seismological map and is considered to be highly active.