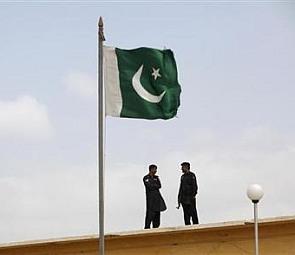 The two Indian journalists posted in Islamabad today left for home after their abrupt expulsion even as India has taken up the issue with Pakistan. Press Trust of India's Snehesh Alex Philip and Hindu newspaper's Meena Menon left early on Monday for India after they were given time till May 20 to leave Pakistan.
Meanwhile, Indian Deputy High Commissioner in Islamabad Gopal Baglay took up the issue with Pakistani government. While there has not been any reason assigned for the sudden expulsion of the scribes, it is learnt that Pakistan is cut up with India over denial of visas to 500 Pakistani pilgrims to visit the shrine of Hazrat Khwaja Moinuddin Chishti at Ajmer earlier this month.
It is also understood that Pakistan is aggrieved that India has not granted visa to son of a senior official with Pakistani national carrier Pakistan International Airlines. Philip and Menon, the only two Indian journalists posted in Pakistan, were in Islamabad for just about nine months.
Reacting strongly to the decision, the ministry of external affairs in New Delhi had termed the expulsion of the scribes as "regrettable and unfortunate" and said not allowing independent journalists to function was a "retrograde step".
Philip's two predecessors, K J M Varma and Rezaul H Laskar spent more than six years each in Islamabad. Philip's wife came to India in January to attend a family wedding but was not granted visa to go back.
Pakistan has a system of giving visas to Indian journalists for a few months at a time and they are then required to repeatedly seek extensions. India and Pakistan had reached an understanding in late 1970s for posting of two mediapersons from each country. PTI has regularly posted correspondents in Pakistan since then and some Pakistani journalists were stationed in India from time to time, although currently there are none from Pakistan.
Pakistan had also expelled New York Times correspondent Declan Walsh last year at a short notice without any explanation.
© Copyright 2021 PTI. All rights reserved. Republication or redistribution of PTI content, including by framing or similar means, is expressly prohibited without the prior written consent.