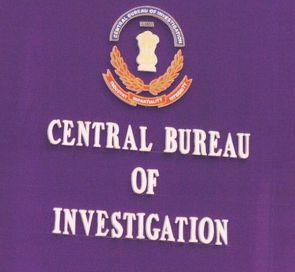 Two former legislators -- R K Rana and Dhruv Bhagat -- were sentenced to five years imprisonment Monday in a fodder scam case by a special Central Bureau of Investigation court in Ranchi.
Two former officials -- Om Prakash Diwakar and Ajit Kumar Sinha -- of animal husbandry department were also sentenced to six years imprisonment in the same case.
Six other treasury department officials and one fodder supplier were also sentenced to jail terms by the special CBI court in this case.
The court of special CBI judge Sitaram Prasad had convicted them on May 31. It imposed a fine of Rs 2 lakh on each of Rana, Bhagat, Diwakar and Sinha and on default they should undergo a further three months imprisonment.
Bhagat was a Bharatiya Janata Party MLA and the then chairman of Public Accounts Committee of undivided Bihar during Rashtriya Janata Dal regime and Rana was an MLA of RJD and went on to become an RJD MP from Bihar.
The two ex-officials are former Regional Director (Animal Husbandry Department) Om Prakash Diwakar and ex-Mobile Veterinary officer Ajit Kumar Sinha.
The treasury department officials who were sentenced include Rakesh Kumar Sinha (ex-treasury officer), B B Prasad (ex-accountant) and Rajesh Kumar Sinha (fodder supplier). They were also sentenced to five years imprisonment.
Other officials Balkrishna Dubey (ex-treasury accountant), Bhanu K Dubey (ex-treasury-assistant) and Naresh Prasad Sinha (fodder supplier) were given four years jail terms.
The case, RC33A/96, was registered in connection with fraudulent withdrawal of Rs 37 lakh from Godda treasury between November 1995 and January 1996 against a budget of only Rs 1 lakh for that fiscal.