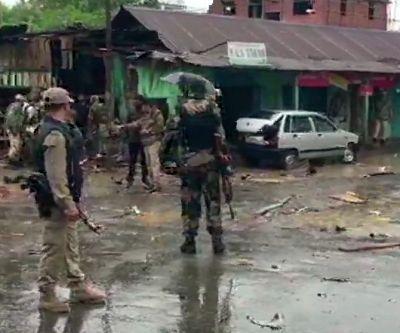 Two Border Security Force jawans were killed and a local woman injured in an improvised explosive device blast outside the force's camp in Manipur on Wednesday, a senior official said.
The blast triggered by an IED occurred at about 2 pm, when the BSF men were deployed just outside the gate of their Koirengi sector headquarters camp, on the Dimapur-Imphal highway here, the official said.
"The blast took place inside a shop that is located near the camp. The two killed constables -- Sanjay Tirkey and N N Meetei -- were on a road protection task," he said.
The two jawans received splinter injuries in the blast and later succumbed, the official said.
The lady owner of the store, Ichan Meetei, was also injured in the blast. She was evacuated to a nearby hospital, he said.
The IED was suspected to have been planted by insurgents active in the area, he added.