The transition team of United States president-elect Donald Trump is fuming over with the Pakistan government's version of his telephone conversation with Prime Minister Nawaz Sharif.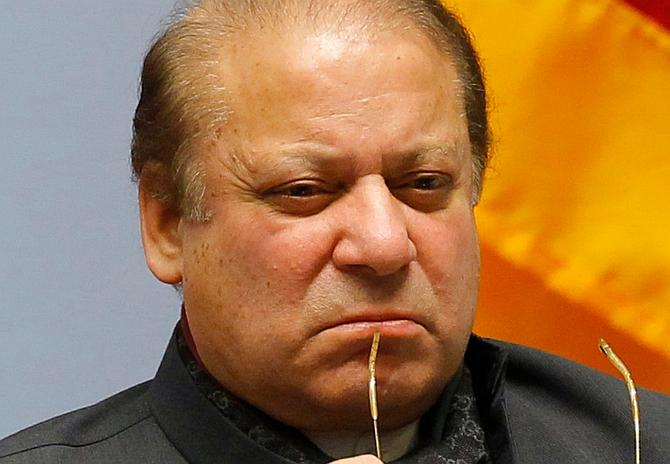 Saying that Islamabad had overplayed President Elect Trump's offer to play "a role" in resolving Pakistan's disputes with India, the transition team released its own version of the telephone call.

It said that both Prime Minister Sharif and US president-elect Donald Trump did have a 'productive conversation' on Wednesday (November 30).

The Dawn quoted the transition team's statement, as saying, "President-elect Trump and Prime Minister Nawaz Sharif spoke... had a productive conversation about how the United States and Pakistan will have a strong working relationship in the future."

"President-elect Trump also noted that he is looking forward to a lasting and strong personal relationship with Prime Minister Sharif," the statement added.

An unidentified adviser to the Trump team said the Pakistani readout of the talk had "committed the president-elect to more than what he meant".

The most critical comment on the Pakistani readout, however, came from a former White House press secretary, Ari Fleischer: "It is entirely inappropriate for the Pakistani government to release what an American president-elect says in the course of a phone call."

Fleischer, who was a member of former Republican president George Bush's White House team and is close to the Trump transition team as well, noted that no government releases such readouts.

"We would never release what a foreign leader said to (ex-president) George W Bush. We would talk about what George W Bush said. But to release what somebody else says, I am not the spokesperson for Pakistan or any other nation," he told CNN.

"So, for them to do it is an entire breach of diplomatic protocol and tradition. And if they had done that to me, I would be on the phone right now with their press secretary, chewing him out. The ambassador would be on the phone with their ambassador, chewing the ambassador out. And up and down the chain," Fleischer added.

The US media also criticised the Pakistani decision to release the readout, agreeing with Fleischer that it was inappropriate.

"Readouts of phone calls between world leaders are usually written safely in order to protect leaders from incidental backlash -- like the one the Trump team put out," CNN noted.

The Washington Post called the Pakistani release "a surprisingly candid read" and noted that it "focuses almost entirely on Trump's contribution to the conversation, and reproduces them in a voice that is unmistakably his (Trump's)".

The New York Times called it "a bizarre conversation", noting that "while not exactly confirming the content, the Trump transition team did acknowledge the call".
Photograph: Reuters