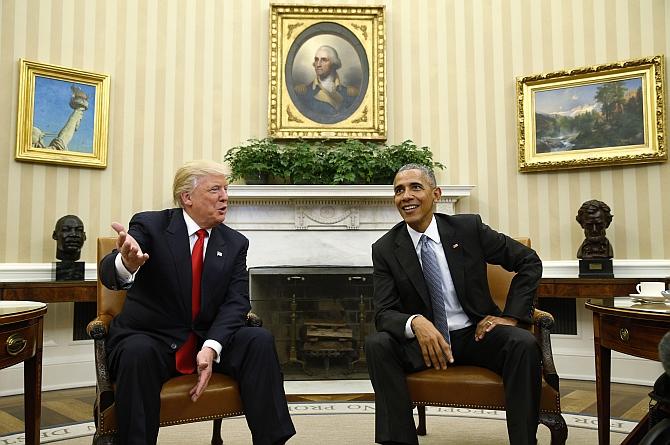 United States President-elect Donald Trump has accused Barack Obama on putting roadblocks in the path of a smooth transition.
Trump made this accusation in a tweet, but did not give any details about it.
It is believed that he was apparently referring to the some of the policy decisions, including those related to Israel being taken by the outgoing Obama administration.
"Doing my best to disregard the many inflammatory President O statements and roadblocks. Thought it was going to be a smooth transition -- NOT!" Trump said in a tweet.
Later the President-elect told reporters in Florida that he spoke over phone with Obama, who is currently on his annual vacation in Hawaii.
"He phoned me. We had a very nice conversation," he said.
"Did you bring up any of your concerns about these roadblocks?" he was asked.
"We had a general conversation. I think the secretary's speech really spoke for itself. But we had a very general conversation; very, very nice. Appreciated that he called me," Trump said.