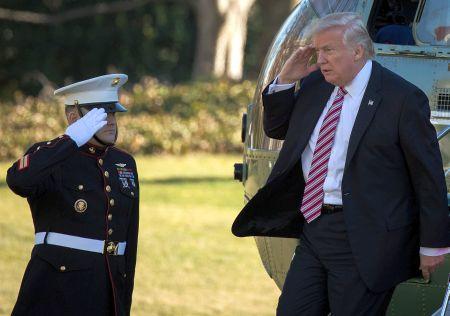 The White House announced on Monday that President Donald Trump's first budget proposal will look to increase defence and security spending by $54 billion (Rs 3,602 lakh crore) and cut roughly the same amount from non-defence programs.

Speaking at a bipartisan gathering of US governors at the White House, Trump vowed significant increase in defence law enforcement and law enforcement.

"This budget will be a public safety and national security budget," Trump said.

A Trump administration official told CNN that all $54 billion will be cut in the fiscal year of 2018.

The budget blueprint, which will outline in the clearest terms to date what Trump's policy priorities will be as president, fits with Trump's pledges to increase defence spending and cut government waste as a candidate.

Throughout his presidential campaign, Trump had asserted that he would focus on spending cuts and tax reform, rhetoric that helped woo Republicans who questioned his commitment to other conservative principals.

"I want the American people to know that our budget will reflect their priorities. We'll be directing all of our departments and agencies to protect every last American and every last tax dollar. No more wasted money," Trump said in a budget meeting earlier this month.