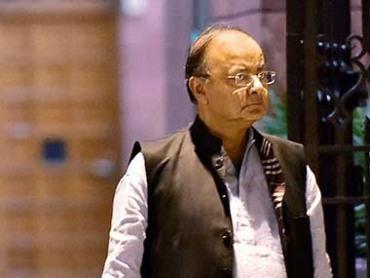 Government's reforms agenda in Parliament is in for trouble with its biggest ally Shiv Sena on Monday joining some Opposition parties in declaring resistance to a bill on raising FDI cap in insurance sector from 26 per cent 49 per cent.
However, BSP indicated that it will not oppose the crucial bill "unnecessarily" in Parliament, where work of the Winter Session will begin on Tuesday.
"We are going to oppose the Insurance Bill if government fails to bring suitable amendments which would help people in general and employees and farmers in particular," Shiv Sena spokesperson and Lok Sabha MP Arvind Sawant told PTI.
Sena's expression of resistance to the bill came amid moves by some Opposition parties like Congress, Janata Dal-United and Trinamool Congress to forge unity on this issue in Parliament.
"Where is the need for such a legislation and why foreign capital is being brought in a sector which was nationalised at one point of time for helping the people," asked Sawant, whose party is a part of the NDA government at the Centre.
Insisting that private insurance companies only aim for profit, he said the public sector insurers have to look after the interest of the common man and wondered if the move to hike FDI to 49 percent in the sector would be of any good.
Seeking to drive home his point, he said Prime Minister Narendra Modi's pet 'Jan Dhan Yojna' was being implemented by public sector banks and not by private sector banks.
The opposition by Sena to the Bill in Parliament will be a serious jolt to the government as the party has 18 MPs in Lok Sabha and three in Rajya Sabha.
Though BJP enjoys a majority in the Lower House, Opposition by its largest ally will embolden the Opposition benches and bring down the government's strength in case it
opts for a joint session route for its passage.
Along with the Insurance Bill, some Opposition parties were also trying to join forces to create hurdles for Goods and Services Tax Bill and Labour reform bills.
Trinamool Congress and JD-U are also seeking to corner the government on the issue of black money as they gave notice for suspension of Question Hour in Rajya Sabha on Tuesday to discuss this issue.
The Opposition is likely to create hurdles in the passage of key legislations in the Upper House, including the labour reform bill, that has been listed for consideration and passage on Tuesday.