Asteroid 2011 UW-158, an asteroid with 90 million tons of platinum core worth over five trillion dollars, hurtled past earth early Monday morning.
The asteroid passed just 1.5 million miles from Earth, putting it about six times further out than our moon but many more times nearer to us than Mars or Venus.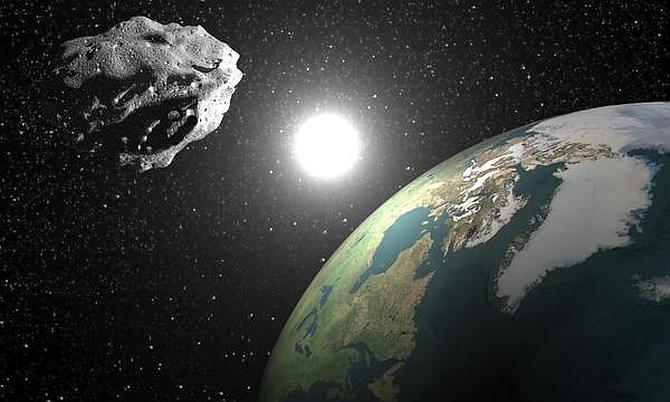 The size, composition, and orbit of 2011 UW158 have gained it a place on the short list of asteroids that might make a good target for robotic mining missions in the near future.
Measuring about 300 metres wide by 600 metres long, 2011 UW158 looks something like an "unshelled walnut," and was found to be spinning at a very high rate - once every 37 minutes.
At that speed, if the asteroid was among the most common type -- a "rubble pile" collection of smaller stones held together by their mutual gravity - it would fly apart. Therefore, this must be one large rock flying through space.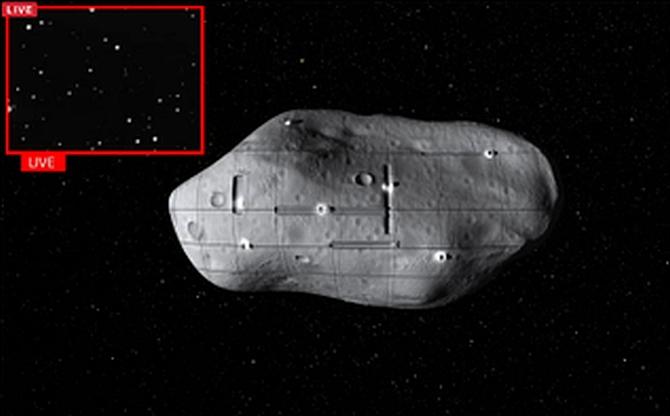 Slooh, a project which links telescopes to the internet for public use, broadcasted images from an observatory in the Canary Islands.
Slooh Astronomer Bob Berman said: "It's always fun when an asteroid whooshes past our world. What makes this unusual is the large amount of platinum believed to be lurking in the body of this space visitor. Can it be mined someday, perhaps not too far in the future?"
The so-called Planetary Resources group, an asteroid mining venture with financial backing from Google bosses Eric Schmidt and Larry Page, as well as British billionaire Richard Branson, defines asteroids like UW-158 as suitable for mining 'X-type,' having catalogued dozens of similar prospective targets across the solar system.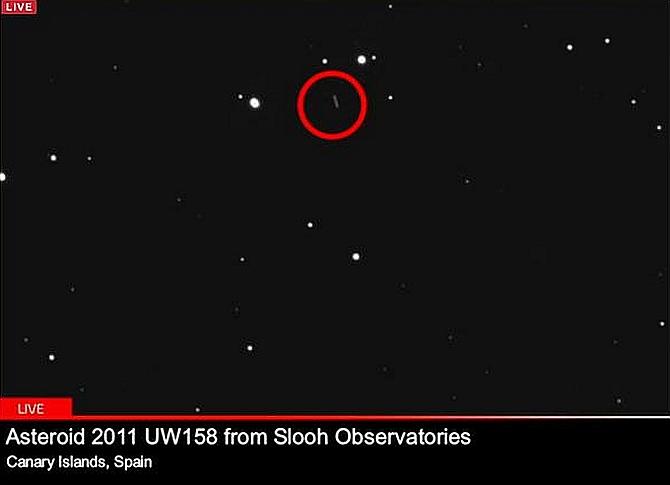 On Thursday, the company launched their first demonstration of the Arkyd 3 Reflight (A3R) vehicle from the International Space Station's Kibo airlock -- to test technologies for mining asteroids.
The vehicle was delivered to the ISS aboard the SpaceX Falcon 9 in April. During its 90-day orbiting mission, the vehicle will be sending data to a group of scientists based at the firm's headquarters in Redmond, WA.
1st Image: Representational Photograph
2nd & 3rd Images Courtesy: Slooh