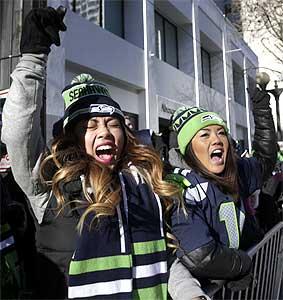 The trial of Susan Xiao Ping Su, the president and owner of the fraud-ridden Tri-Valley University, started on Tuesday, March 4.
The trial is being held at the California Northern District Court in San Francisco.
On January 19, 2011, the Tri-Valley University was shut down by federal agents for alleged visa fraud. The move left the future of the 1,500 students at the university, mostly Indians, in jeopardy.
During a brief interaction with Rediff.com, Su said she just wanted to "run a good school".
With tears in her eyes, she asked, "Why was only I targeted?"
"I just wanted a good school. I never forced any student to pay tuition fees even when they were late (with the payment)," said Su.
"I think (since) I am a woman, (that) could be (why) I am trapped, why only my school was targeted. Other schools were allowed to run, only I was targeted," asked Su.
She claimed that she was the first academic who came up with a new technology to offer to her students.
"It (TVU) was not Stanford but it offered high-quality courses. No other school had new technology," she said.
"They shut down my TVU," she said, adding after a pause, "I am trying to stay strong. I am not broken and I am positive of the outcome."
On allegations of making money via the TVU, she said, "No, not at all. I deposited all the cash in the account for two years."
Su opened TVU in 2008 and registered thousands of foreign students.
She pleaded not guilty after being indicted by the federal grand jury on 33 criminal counts, including wire fraud, mail fraud, visa fraud and conspiracy to commit visa fraud, use of a false document, making false statements to a government agency and alien harbouring
According to the indictment, Su admitted and maintained foreign students in exchange for tuition and other payments. In furtherance of the F-1 visa scheme, Su also allegedly harboured multiple Tri-Valley University student-employees to assist her in making the false representations to the Student and Exchange Visitor Information System.
The indictment further alleged that the defendant engaged in multiple money laundering transactions totalling more than $3.2 million, using proceeds she derived from the visa fraud scheme.
The Immigration and Custom Enforcement officials started investigating the Tri-Valley University in May 2010, during which it found that 95 percent of the students were citizens of India.
The university claimed that the students were living in Sunnyvale, California, though they were living across the United States.
Among the several people who testified at the trial, a former TVU student said that Su threatened her with deportation when she realised that the course on offer was not appropriate and wanted her money back.
During the court hearing, Su's attorney mentioned that the university did not refund the fees of first time registered students but had a provision to refund the fees of second time registered students.
The court brought in Carolyn Bayer-Broring, a forensic document examiner, to testify about signature forgery.
Su has been accused of using false documents.
The court also brought in an officer of the Student and Exchange Visitor Program to testify on students' admissions, status of F1 visas and admission procedures.
Located in Pleasanton, the university describes itself as a 'Christian Higher Education Institution aiming to offer rigorous and excellent quality academic programmes in the context of Christian faith and world view'.
It offered online academic programmes in Engineering, Computer Science, Mechanical Engineering, Law, Medicine as well as a MBA.
Image used for representational purpose only