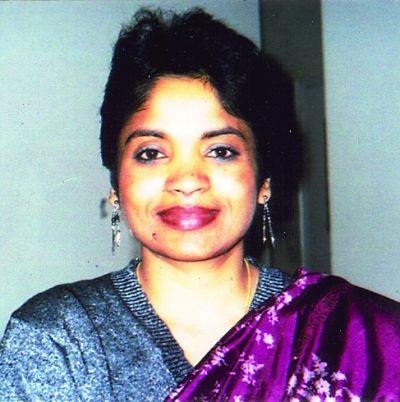 The death of Dr Shirley Sara Koshi, who started a veterinary clinic in Riverdale, Bronx, New York, last July, has shocked the community.
In a front-page article February 26, The New York Daily News said that Pune-born Dr Koshi, 55, committed suicide February 16 after she was apparently harassed about the ownership of a stray cat.
A month after she opened her solo practice, somebody brought a sickly stray cat to her clinic Gentle Hands, picked up from the Raoul Wallenberg Park in the Bronx. Dr Koshi treated it and took care of it.
Later, a cat rescuer Gwen Jurmark, 62, claimed she was the owner of the cat. She said she fed 'Karl' and other cats living in the park. She filed a suit in October against Dr Koshi to get the animal back and organised a demonstration in front of her clinic. It followed an online campaign against Dr Koshi.
It affected Dr Koshi's practice and also finances which led to her death, the Daily News quoted a former employee of Koshi as saying.
"Ms Gwen Jurmark appeared on the scene weeks after the cat improved," Dr Koshi had said, per court papers, "saying this was her cat that she 'keeps' along with many others at Wallenberg park… Gwen Jurmark rescues cats … then drops them off in parks instead of finding homes for them."
In a post on her web site in December, Dr Koshi wrote, 'Karl the cat was picked up in August 2013, from Wallenberg Park in Riverdale, by Julia Kalina and Marion Koenig. These good Samaritans feed these cats that Gwen Jurmark adopts from Animal Care and Control.
Ms Jurmark then drops them off in cat colonies that she says are hers, in parks, narrow alleys, etc, where else, who knows?
These poor cats, from having a roof in a shelter, are back in a public park, free to roam as strays, with no proof of annual examinations and vaccinations and most of all a warm home, with owners that know how they are doing, every day.'
Jurmark insisted she had a legitimate claim to Karl because she neutered him and oversaw his care for years in the park.
'I never uttered a bad word to her (Dr Koshi) or about her in public,' the Daily News quoted Jurmark as saying. 'I just wanted my cat back fair and square.'
Jurmark said she sued Dr Koshi because the vet refused to hand over the cat.
After Dr Koshi's death, Jurmark reclaimed Karl from the Animal Care & Control Center.
Many commenters on the Daily News Web site said that neutering a cat does not mean looking after it.
An emotional John Sarcone, Koshi's lawyer, told India Abroad that his client was harassed and bullied. He said he knew she was depressed, but never expected that it would lead to her death.
He said he tried to help her with the case, which is still pending. The case will be withdrawn as the defendant is dead.
The main demand in the suit was the cat's return.
"As a veterinary doctor," Sarcone said, "she could not give the cat to an unknown person, that too to place it in a public park in bitter cold. The person who claimed the cat did not bring it to her, or pay for the treatment. Dr Koshi showed her love for animals when she took care of it. She was faithful to her profession."
Dr Koshi was found dead in her Upper East Side apartment.
'Besides financial problems, the lawsuit drove her over the edge,' her clinic's technician Will Page told the Daily News.
After the protest business went down and Dr Koshi told Page she had exhausted her savings to keep the clinic running. A flood last month damaged the office.
Dr Koshi was deeply depressed when she left the clinic February 10, Page said. She failed to show up for work and Page tried to call her at her apartment. February 16, a police officer answered her phone and said Dr Koshi was dead.
Later, Page said a detective from the 19th Precinct told him Dr Koshi died of an apparent overdose and left a note thanking her employees for their service.'She put in the note that she was sorry,' Page said.