Hillary Clinton on Friday became the first woman ever to accept a major US party's presidential nomination.
Here are some interesting quotes from Hillary's acceptance speech: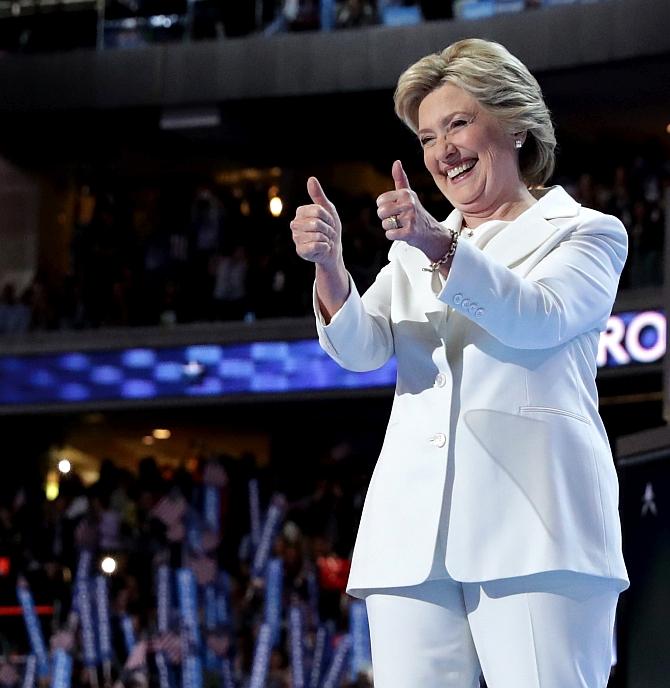 * "A man you can bait with a tweet is not a man we can trust with nuclear weapons."
* "We will not build a wall. Instead, we will build an economy where everyone who wants a good-paying job can get one."
* "In the end, it comes down to what Donald Trump doesn't get: that America is great -- because America is good. So enough with the bigotry and bombast. Donald Trump's not offering real change. He's offering empty promises. What are we offering? A bold agenda to improve the lives of people across our country -- to keep you safe, to get you good jobs, and to give your kids the opportunities they deserve. The choice is clear, my friends."
* "Way too many dreams die in the parking lots of banks. In America, if you can dream it, you should be able to build it."
* "America is once again at a moment of reckoning. Powerful forces are threatening to pull us apart. Bonds of trust and respect are fraying. And just as with our founders there are no guarantees. We have to decide whether we are going to work together so we can all rise together."
* (Commenting on climate change) "I believe in science."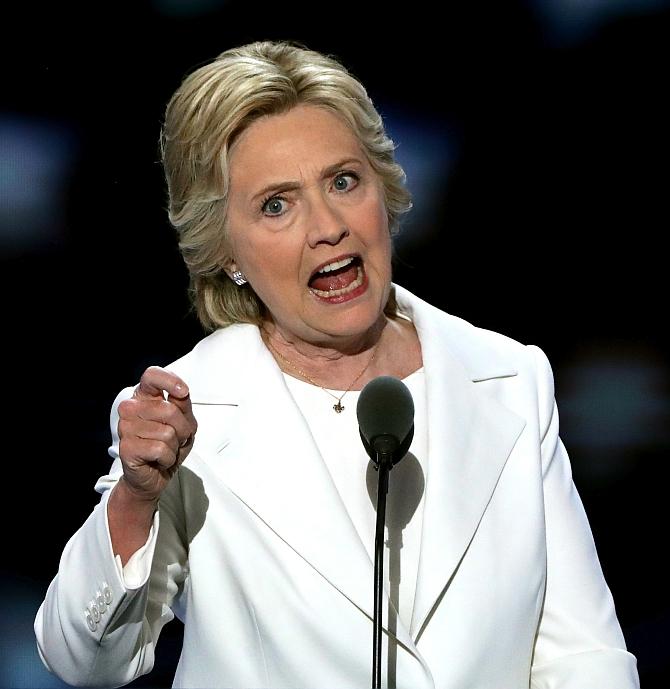 * "If we are serious about keeping our country safe, we also cannot afford to have a President who's in the pocket of the gun lobby. I am not here to repeal the 2nd Amendment. I am not here to take away your guns. I just don't want you to be shot by someone who shouldn't have a gun in the first place."
* "We have to heal the divides in our country. Not just on guns. But on race. Immigration. And more. That starts with listening to each other. Hearing each other. Trying, as best we can, to walk in each other's shoes."
* "Though 'we may not live to see the glory,' as the song from the musical Hamilton goes, 'let us gladly join the fight'. Let our legacy be about 'planting seeds in a garden you never get to see'. That is why we are here... not just in this hall, but on this Earth. The Founders showed us that. And so have many others since."
* "We begin a new chapter tonight. Yes, the world is watching what we do. Yes, America's destiny is ours to choose.So let's be stronger together. Looking to the future with courage and confidence. Building a better tomorrow for our beloved children and our beloved country. When we do, America will be greater than ever."
* "Through all these years of public service, the 'service' part has always come easier to me than the 'public' part. I get it that some people just don't know what to make of me."
Photographs: Alex Wong/Getty Images