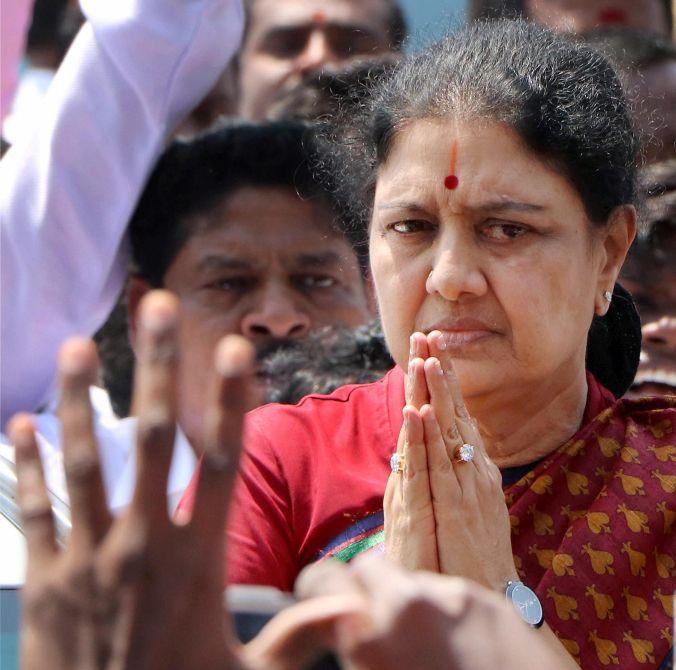 With a "stable" government in place, Tamil Nadu will see a new era of development to realise late J Jayalalithaa's dreams under the guidance of V K Sasikala, senior All India Anna Dravida Munnetra Kazhagam leader Thambidurai said on Monday.
"We (the AIADMK government) are going to implement the programmes initiated by Amma (Jayalalithaa) in our remaining term of four-and-a-half-years.
"Now a stable government is in place in the state. You will see a new era of development to realise the dreams of Amma under the guidance of Chinnamma (Sasikala)," he said.
Thambidurai, the Lok Sabha Deputy Speaker, is here to attend the the South Asian Speakers' Summit on Achieving the Sustainable Development Goals.
Replying to a question on the division in the party after the death of Jayalalithaa, he said that the party was united whereas former Chief Minister O Panneerselvam, who rebelled against the party chief Sasikala, has only about 10 MLAs with him.
Asked whether Panneerselvam would be taken back in the party, he said, "As far as Panneerselvam is concerned, he has already been suspended from the party. Only Chinnamma can take a decision (on that). Whatever decision she takes, we will abide by it."
He also attacked the opposition Dravida Munnetra Kazagham for creating ruckus in the state assembly during the trust vote, which Chief Minister Edappadi K Palaniswami won by a 122-11 margin.
"It was pre-planned by DMK to create ruckus in the House so that the proceedings could not be conducted. Panneerselvam also cooperated with them. They all wanted President's Rule in the state," he added.
Attacking Leader of the Opposition in the assembly M K Stalin, he said the DMK leader showed himself in poor light by tearing off his shirt himself.