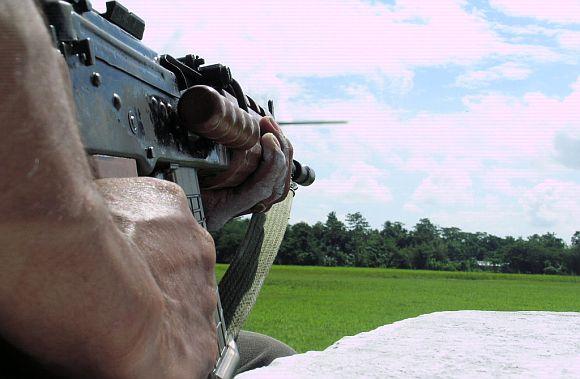 An Army rifleman allegedly shot dead a havildar and killed himself at the Pallavaram Barracks in Chennai on Tuesday, hours after the latter 'punished' him for 'lethargic attitude' while on duty, police said.
The incident occurred around 3 am and both the men were rushed to a military hospital but declared 'brought dead', they said.
"We suspect that the rifleman was emotionally worked up after the Havildar punished him for his lethargic attitude in duty," a senior police offer told PTI.
According to police, the havildar has been identified as 39-year-old Praveen Kumar Joshi, a native of Uttarakhand, and the rifleman as Jagseer Singh.
Singh used the same weapon to kill the havildar and himself, police said without divulging any other detail, including the type of the arm.
Defence officials remained tight-lipped over the incident, maintaining it was under investigation.