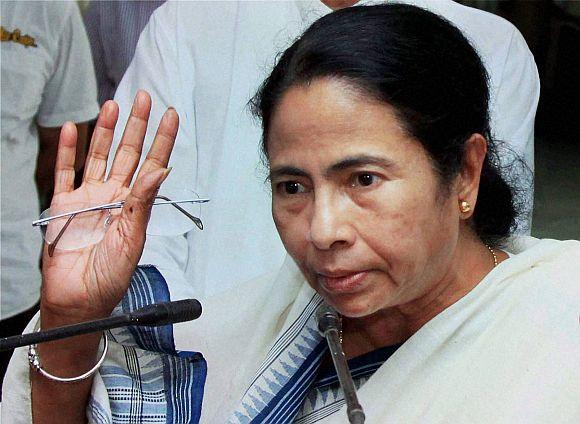 The Trinamool Congress has refused to attend the all party meet which is to take place on Sunday to discuss the agenda for the winter session of Parliament.
"The Trinamool is not attending the party meeting. We are not available at the Bharatiya Janata Party's beck and call. It shows poor planning. We have given a written letter recording our point of view," said TMC leader Derek O'brien in Kolkata.
An all-party meeting had been called by Lok Sabha Speaker Sumitra Mahajan on Saturday to ensure smooth functioning of the upcoming winter session of Parliament.
Parliament would convene on Monday for a month-long session in which the government is confident of passing legislation to allow more foreign investment in the insurance industry, despite hostile opposition parties. Other bills, including labour and land reform, will face stiff opposition. Reportedly, there are 67 bills currently pending before the Parliament.
After the session ends on December 23, focus will turn to Finance Minister Arun Jaitley's second budget, due in February and seen as a chance for the government to address criticism it has not moved quickly or boldly enough on the economy.