'Photojournalism is there to trigger interest, to make people learn more. And in the long term, to be a visual reminder of how great, brutal, happy, sad and unfair the world once was.'
-- Damir Sagolj
They say a photograph speaks louder than words.
That is perhaps why Reuters decided to present Damir Sagolj, its China-based photographer, the Photojournalist of the Year award.
Sagolj spent 2016 documenting the ongoing drug war in the Philippines and North Korea's party congress.
In the Philippines, he showed the world the terrifying and heart-breaking effect of President Rodrigo Duterte's brutal war on drugs as well as the terror that plagues the streets of Manila and other Filipino cities and towns.
In North Korea, he captured the excitement and protests in response to North Korea's first party congress in 36 years.
A look at some of the stories brought to us through Damir Sagolj's cameras in the last year.
Please click on the photographs to view full screen images of the same.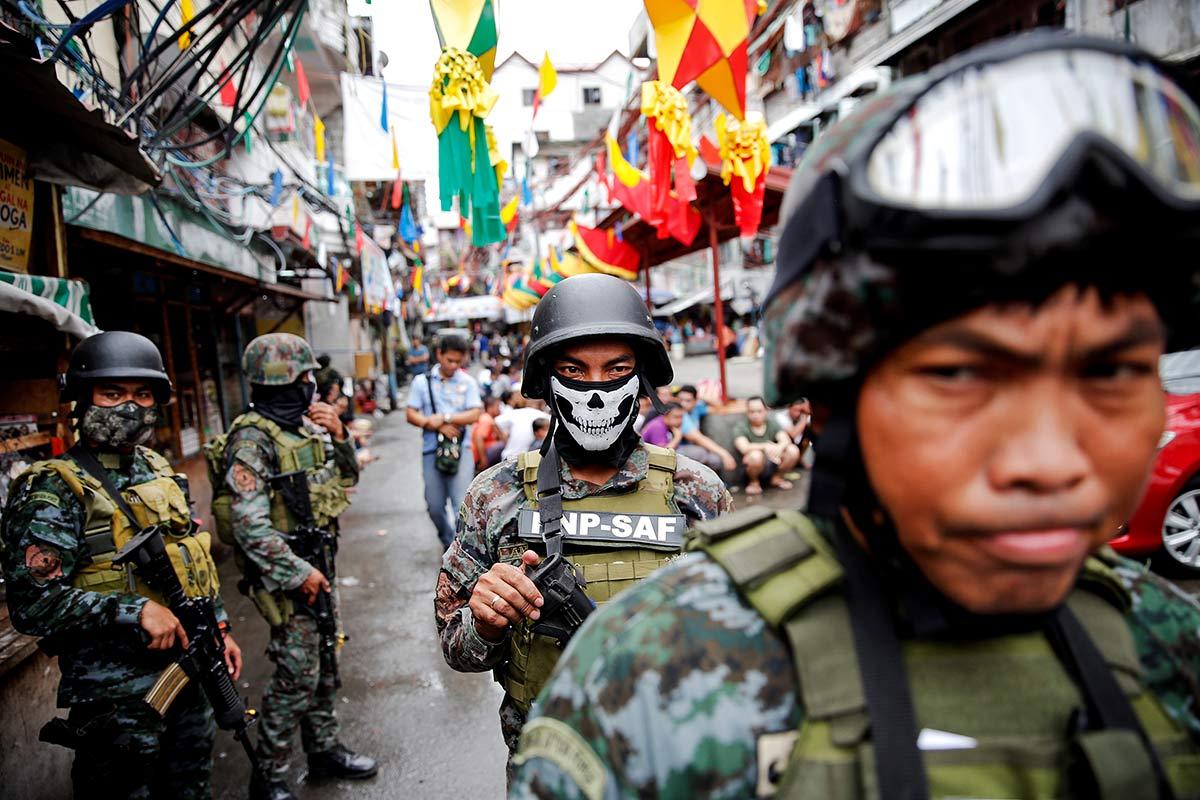 Armed security forces take a part in a drug raid in Manila.
Since Philippines President Rodrigo Dueterte came to power on June 30, 2016, 2,041 drug suspects have been killed by the police in what he calls a 'war on drugs.'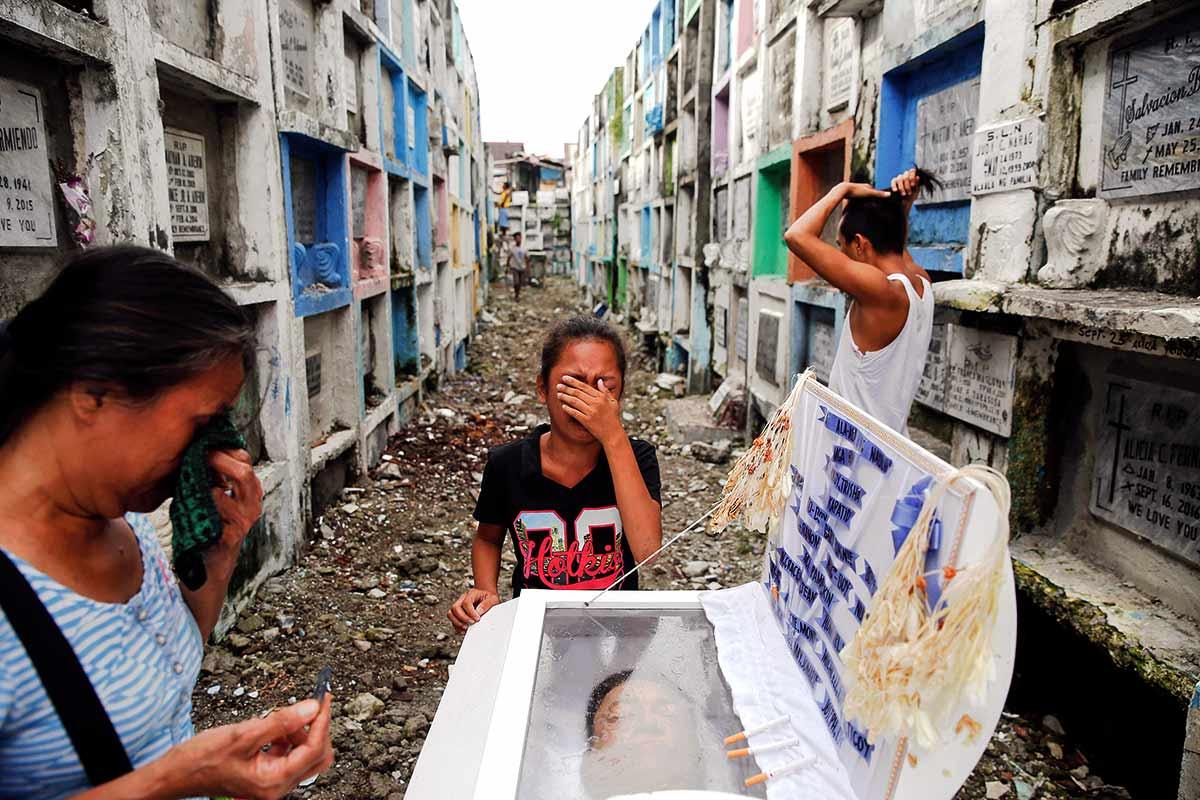 12-year-old Kasandra Kate cries next to the coffin of her father Verigilio Mirano during his funeral at the Navotas public cemetery in Manila.
According to a family member, Mirano, who was using drugs but stopped after Duterte became president, was killed by masked gunmen at his home in September.
Like Kasandra, many have lost their near and dear ones in Duterte's war on narcotics where there is lack of due process and respect for the law.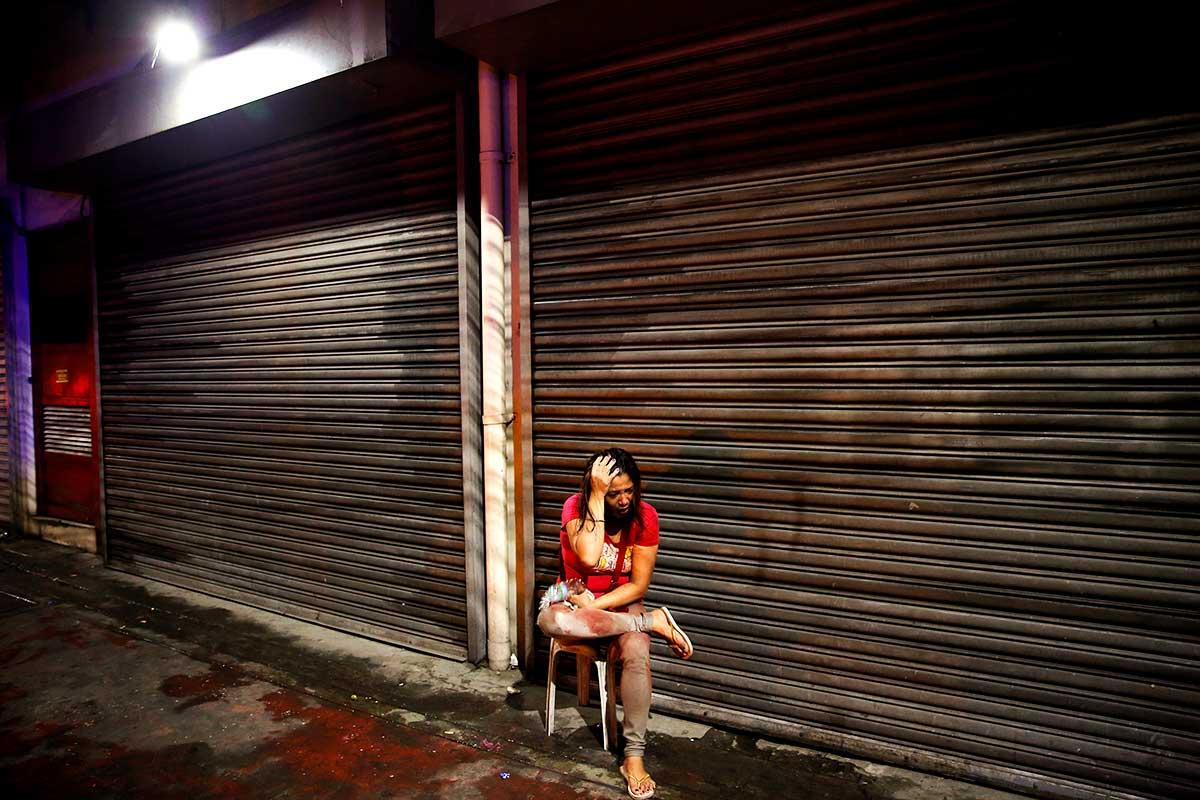 A woman covered in blood holds her head after her husband was killed by unidentified gunmen riding motorcycles in Manila.
During Duterte's tenure, 3,658 vigilante style killings, usually executed by masked men on motorcycles in pursuit of marked targets, have taken place till date.
The wives of the men who have died are now dubbed by the media as 'The Widows of Duterte's Drug War.'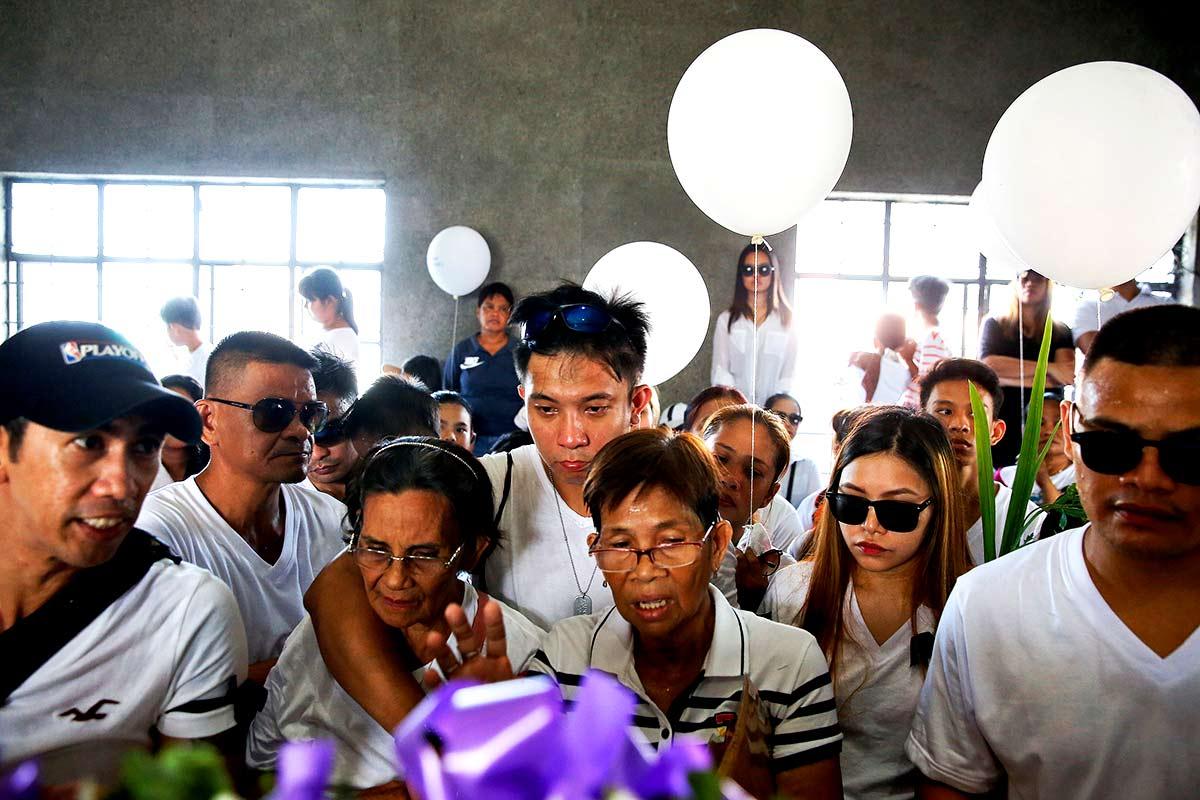 The mother and other relatives of Florjohn Cruz, who was killed in a police drugs buy-bust operation, mourn by his coffin during his funeral in Manila.
Cruz, 34, was shot dead in his mother's house in northern Manila on the evening of October 19, 2016.
Police say plainclothes officers killed Cruz in self-defence after he fired at them during a drug-buying sting operation.
The family says the police burst into their home and shot Cruz as he protested his innocence.
With Duterte encouraging police to kill drug addicts, and officers answering his call with a near-perfect kill rate, many bereaved relatives say they are fearful of questioning law enforcement authorities.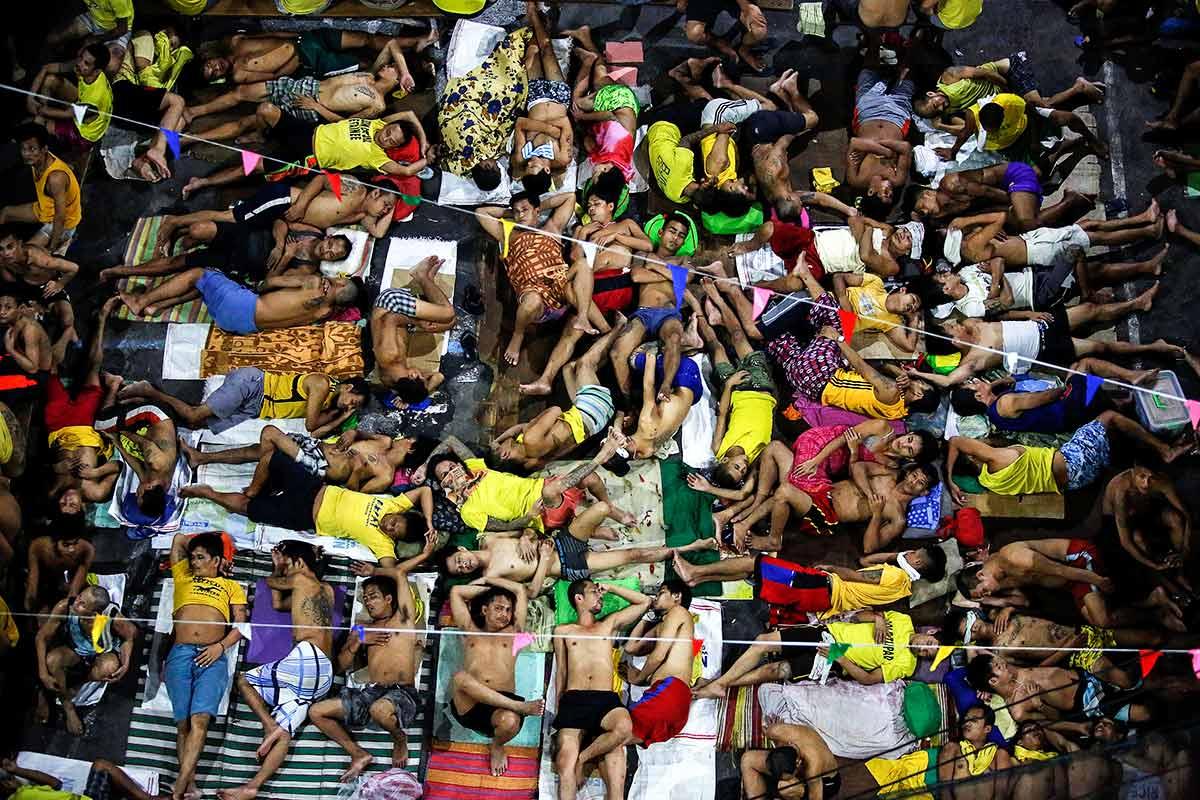 Inmates sleep in the open at the Quezon City Jail in Manila.
Many of the country's prisons remains packed with Filipinos rounded up as part of the anti-drug campaign.
The Quezon City Jail, built in 1953 originally to house 800 people, today houses more than 4,000 inmates -- a whopping 60 per cent of them imprisoned for drug offences.
But those living in what has to be one of the most densely populated corners of the Philippines, say they are lucky.
Many of the inmates feels "safer in here than out on the streets" where "the cops could kill you."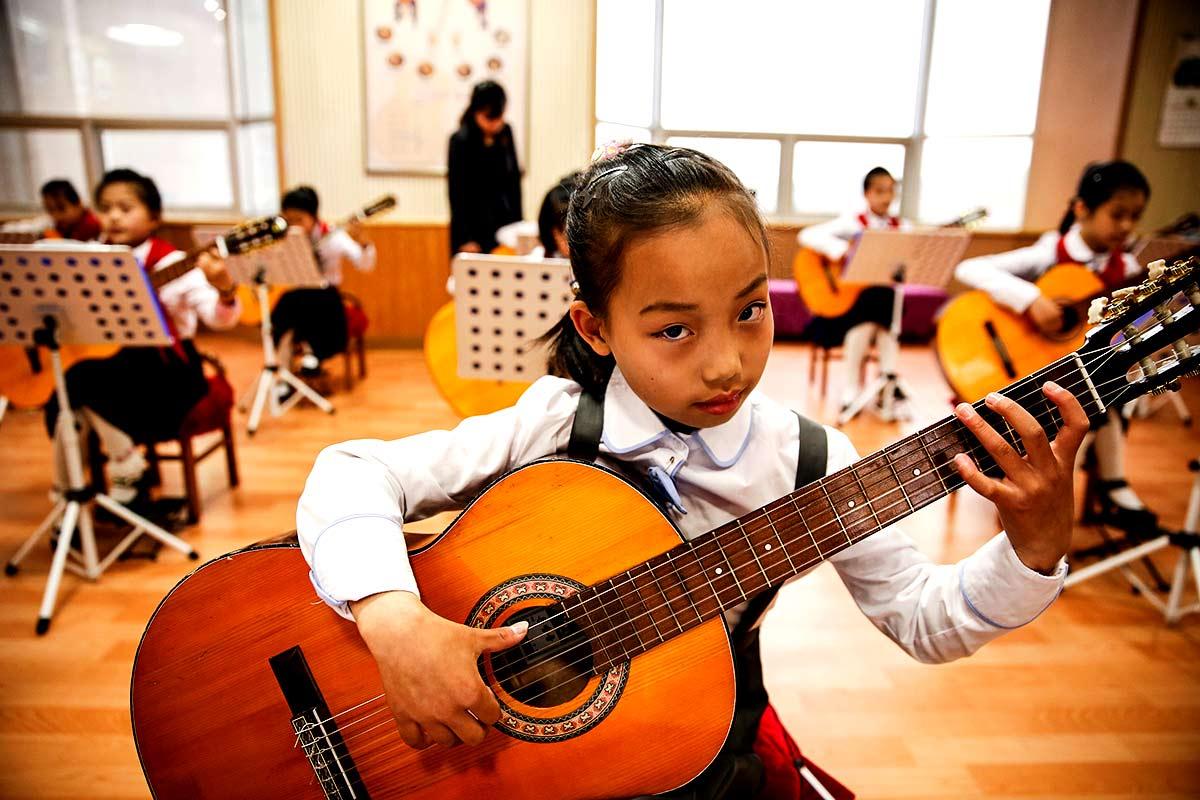 Girls play guitars at the Mangyongdae Children's Palace in central Pyongyang, North Korea.
According to a report, the Children's Palace, a massive, 2 million square foot building on the southwestern edge of the North Korean capital, is billed by the reclusive regime as a temple to youth, a testament to the care and devotion of the nation's rulers to its future generations.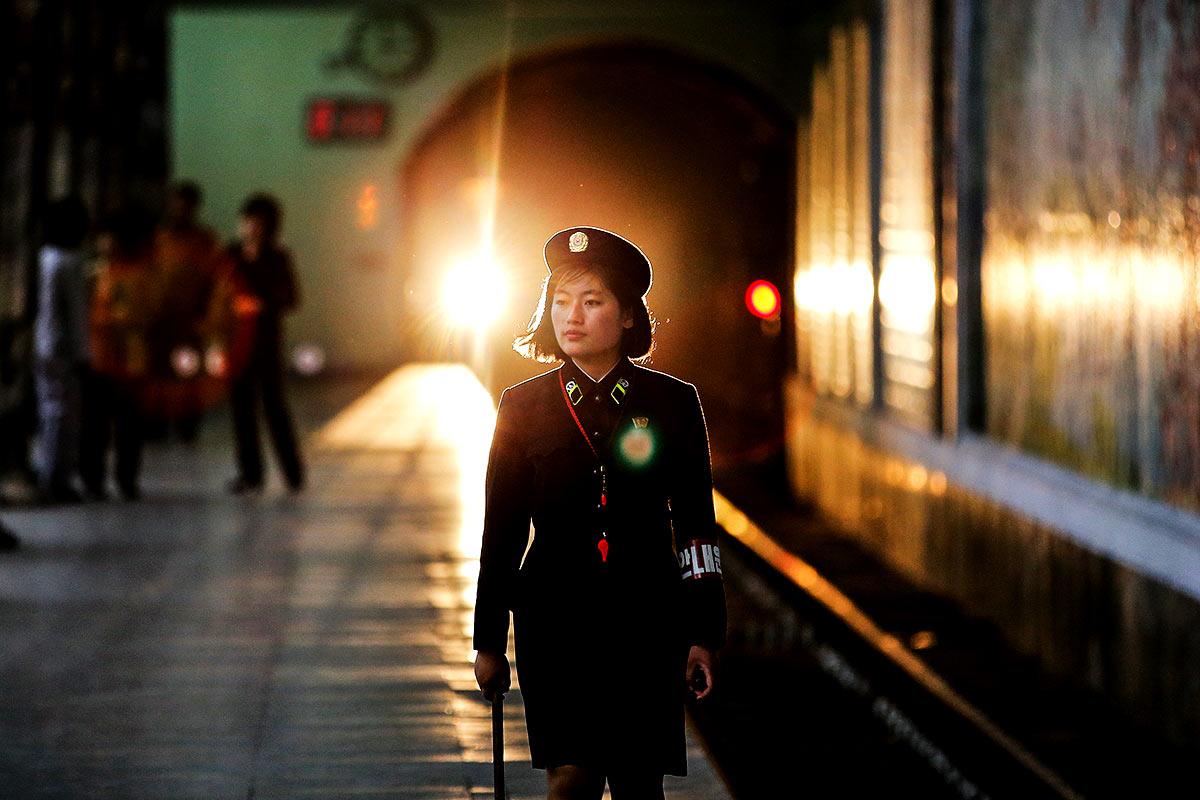 A subway worker walks away after a train departed the station in central Pyongyang. It's hard for photojournalists to show images of everyday life taken in the secretive State of North Korea.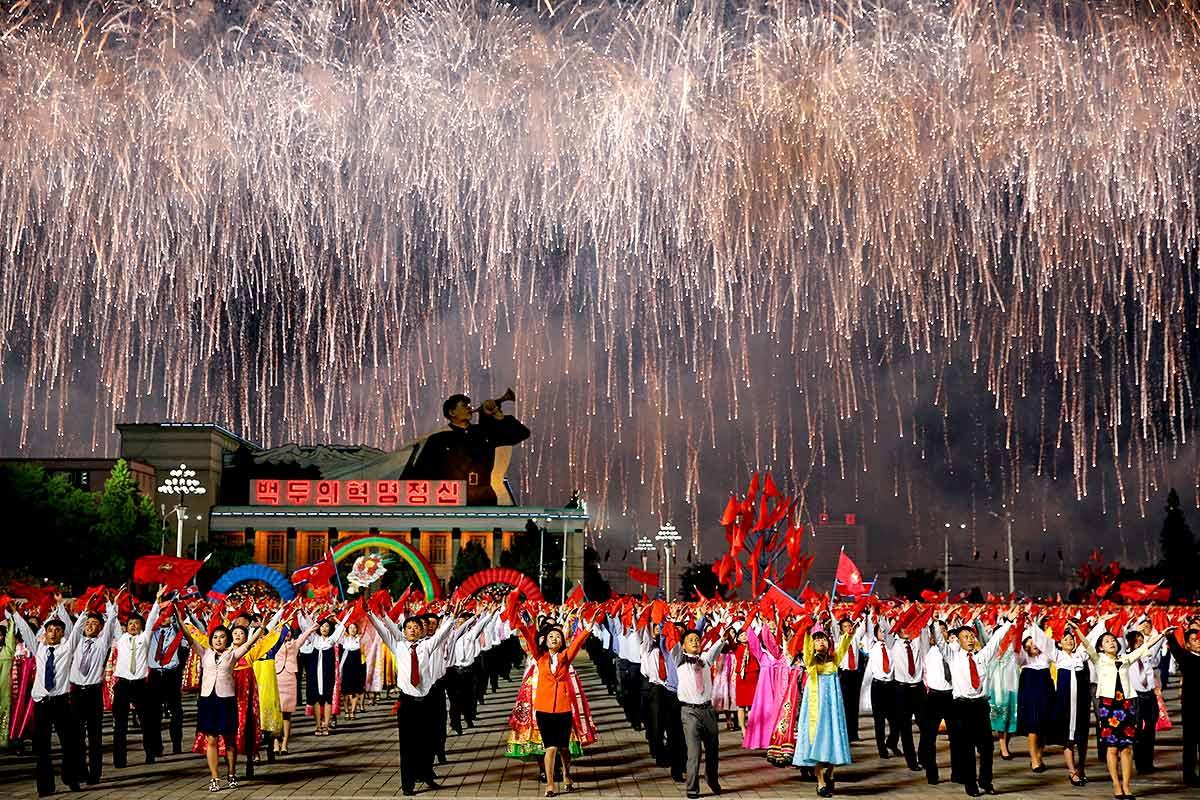 Fireworks explode over participants in a mass dance in the capital's main ceremonial square, a day after the ruling Workers' Party of Korea wrapped up its first congress in 36 years in Pyongyang.
The last time North Korea held such an event the country's founder, Kim Il-sung, was in charge.
Kim Il Sung is the grandfather of North Korea's current leader Kim Jong-un, and father of its previous leader, Kim Jong- il.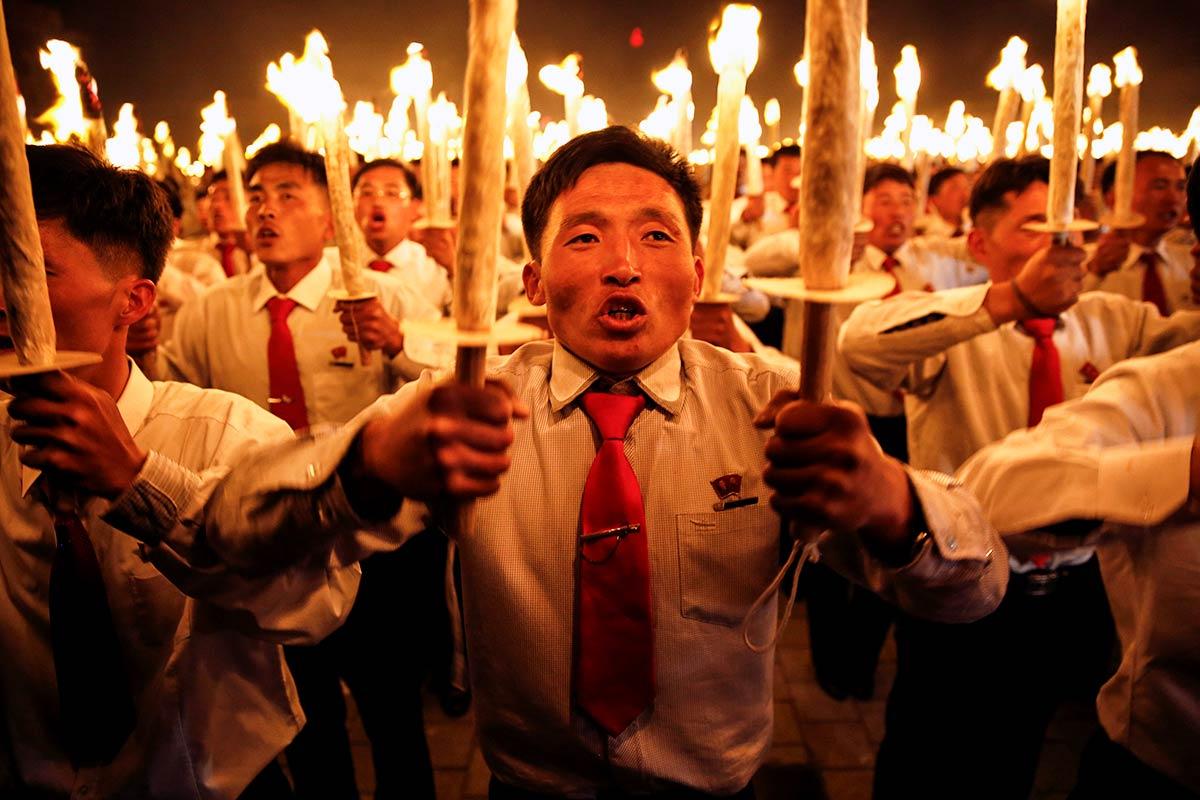 An enormous civilian parade comprised of hundreds of thousands of North Koreans take to the streets to celebrate the country's newly completed ruling party congress.
The vast parade at the Kim Il-sung Square in Pyongyang featured everything from floats bearing patriotic slogans to marchers with pompoms.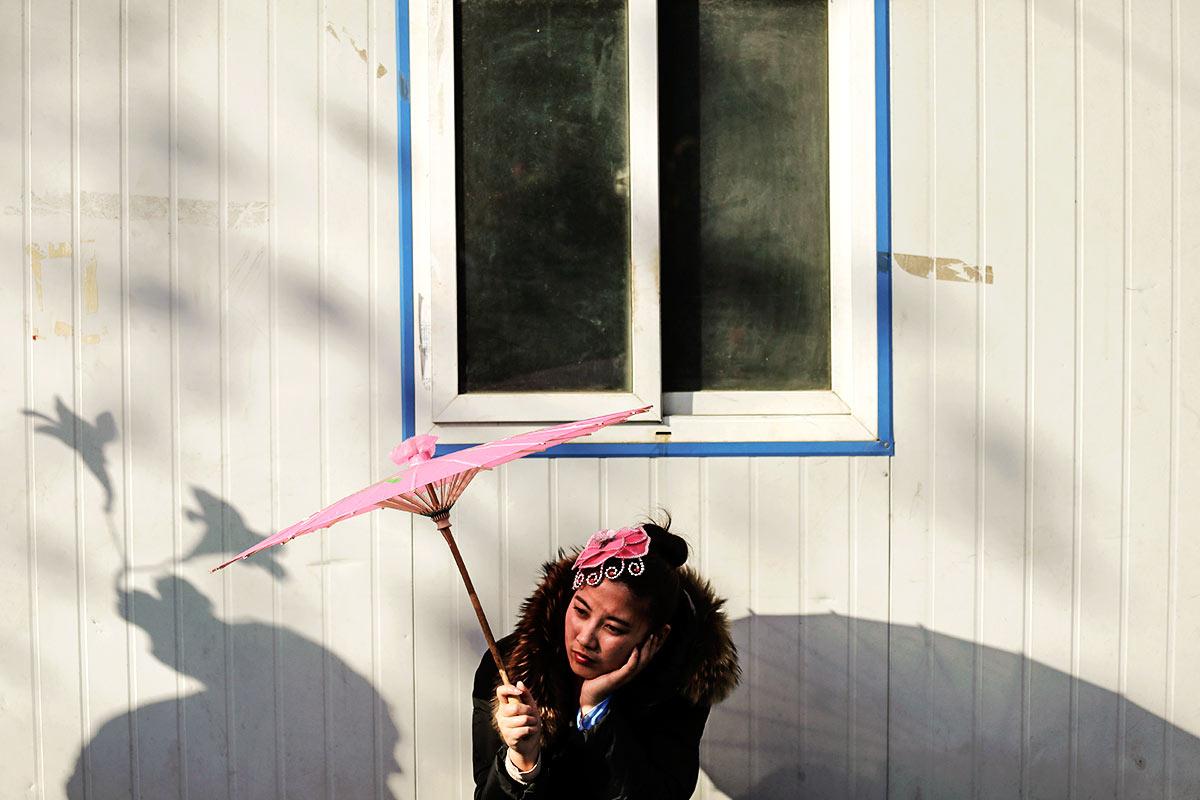 A performer holds an umbrella as she and others wait for their turn to go onto the stage at the Longtan park as the Chinese Lunar New Year, which welcomes the Year of the Monkey, is celebrated in Beijing.