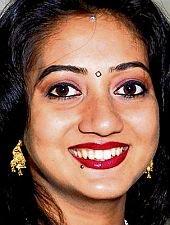 Thousands of people, upset over the tragic death of an Indian dentist, have held rallies and candle light vigils across Ireland demanding changes in the country's draconian abortion laws.
'No more tragedies', the placards of the protesters read in Dublin and Galway as they demanded the change in laws. Savita Halappanavar, 31, died in an Irish hospital last
month after doctors refused to terminate her pregnancy despite telling her that she was miscarrying.
She died of blood poisoning after spending three days in pain and agony. The rally in Dublin on Saturday saw large crowds march from the Garden of Remembrance at Parnell Square to Leinster House, where a candle-lit vigil and one minute silence was held, state broadcaster RTE News reported.
The Irish police said over 6,000 people took part in the march, however organisers said the attendance figure was significantly higher.
Meanwhile, up to 1,000 people took part in a vigil for Halappanavar in Eyre Square in Galway, where a one minute silence was held in her memory at 5:20pm (local time) on Saturday.
Earlier about 60 members of the Indian community gathered outside University Hospital Galway and held two minutes of silent prayer for her.
Events were also held in Ennis, Clonakility, Letterkenny, Kilkenny, Sligo, Limerick and Carlow while a vigil took place at the Irish embassy in London. Ireland had said it will not be rushed into an immediate decision on right to abortion even as it assured India that an independent medical professional will assist the enquiry into the death of  Halappanavar.
Indian Ambassador to Ireland Debashish Chakravarti had met Deputy Prime Minister and Foreign Minister Eamon Gilmore to convey the deep 'concern' of Indian government at  the tragic death of Halappanavar.
Expressing the hope that steps would be taken so as not to allow such an incident to recur, the Ambassador had also conveyed India's desire for an independent enquiry into  the matter. He also requested to be kept updated about progress.
Earlier Minister of State at the Department of Health Kathleen Lynch said if the expert group on abortion recommends legislation, the government will have to act on it.
Arriving at the TEEU (largest engineering union in Ireland) conference in Portlaoise, Lynch said she would like to see the expert group report published as soon as possible.


She said she had not seen the report but has discussed it with Minister for Health James Reilly. Meanwhile, the police have said they are assisting the coroner in relation to the death of Savita Halappanavar.
The health service executive has said it has identified an international expert in obstetrics and gynaecology to join the Inquiry team reviewing her death.