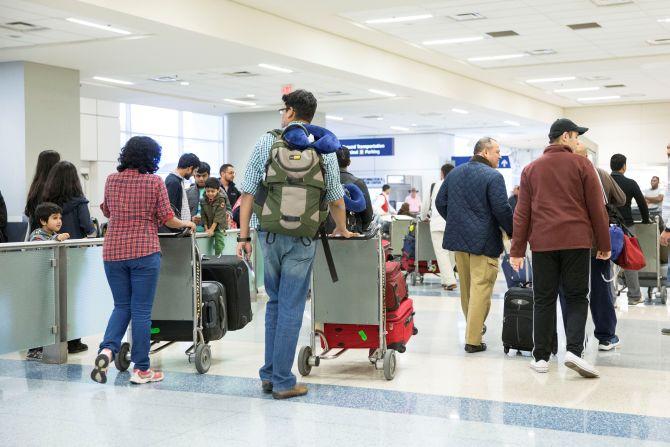 Chaos prevailed at the Indira Gandhi International Airport in New Delhi on Thursday as there were inordinate delays during baggage check which led to long queues and flight delays.
Failure in baggage handling system at the airport resulted in thousands of bags reported to be misplaced.
Airlines like Vistara complained that the bags were not being loaded in the aircraft and that DIAL, the airport operator, was trying to find a solution to the problem.
'Please be advised that Delhi Airport has been facing challenges with the baggage handling system post check-in. All airlines and hundreds of bags have been impacted, not being loaded on to flights. The airlines have taken this up with Delhi Airport officials, and they are working on a solution,' Vistara said in a statement.
Several flyers vented their anger on social media with some claiming that though they had arrived at their destination behind schedule, their luggage hadn't been delivered to them.
The Delhi International Airport Ltd (DIAL), the airport operator is yet to issue a statement on the chaos.
Image only for representation.