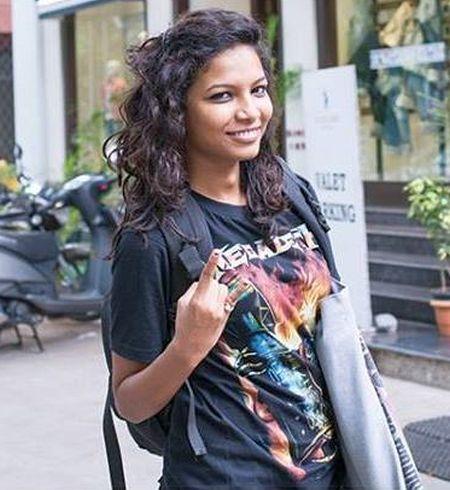 Women in Bengaluru started off the New Year in the worst possible way when a mob of men groped them, molested them and passed lewd remarks against them.
Several women alleged that they were molested as thousands of revellers poured out on to Bengaluru's famous MG Road, close to midnight.
Chaitali Wasnik, a 24-year-old photographer, took to Facebook to write about the ordeal she faced.
She writes that she was trying to find a cab to get back home to Old Madras Road from Indiranagar. "It was 1:30 am, but there were cops around, so I didn't feel unsafe."
She describes the incident in which a man tried to grope her. And what was more shocking was that no one came to her aid. In fact, people tried to stop her from beating him up.
Her incident took place, the same night a 'mass molestation' took place just 20 minutes away from where she worked.
This is her experience: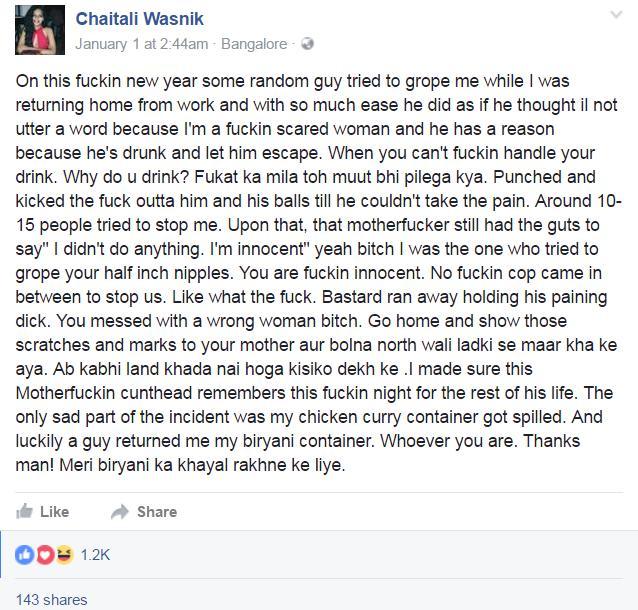 Photograph Courtesy: Chaitali Wasnik/Facebook