"I was flogged about 500 in 3 days, they cut my back with blades and removed nails from my hands and feet," said Shahbaz Taseer of the ordeal he endured as a captive of the Islamic Movement of Uzbekistan.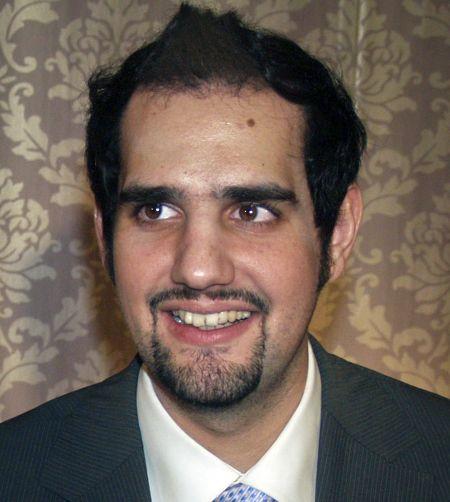 Shahbaz Taseer, the son of slain Punjab Governor Salmaan Taseer who was recently rescued by Pakistani security forces, has said he was repeatedly tortured by militants during his nearly five year-long captivity.
The 33-year-old said that he was held captive by the Islamic Movement of Uzbekistan.
"They used to flog me. I was flogged about 500 in three days, then they cut my back with blades and removed nails from my hands and feet," he said in an interview with BBC Urdu.
Shahbaz was recovered by security forces from a hotel on the outskirts of Kuchlak town in Quetta in March after being abducted in 2011 from Lahore.
He said he was not given food for days and was not given treatment while suffering from malaria.
Once the captors also stitched his mouth.
"They used to torture me for making films and used to tell me their plans in advance. Like they would tell me that they will remove my nails tomorrow.
"I used to pray the whole night," Shahbaz said.
He said he was initially kept in Mirali area of North Waziristan and then moved to Dattakhel area of same district. Later, he was moved to Afghanistan by Taliban who imprisoned him in their jail.
He also said that differences cropped up between IMU and Taliban over the issue of allegiance with the Islamic State group.
"Following the dispute, Afghan Taliban attacked the Uzbeks and eliminated their whole group - their leadership. For three days, only death lived there," he said.
He did not give much details of his release but said that he travelled on a motorbike for eight days from Afghanistan to reach Pakistan's Kuchlak area, from where he was picked by the Pakistan army.
Shahbaz's abduction came some seven months after his father was killed by his own police guard Mumtaz Qadri for seeking reforms in Pakistan's controversial blasphemy laws. Just 10 days before Shahbaz was rescued, Qadri was hanged on February 29 at Adiala Jail Rawalpindi after President Mamnoon Hussain rejected his mercy plea.
© Copyright 2021 PTI. All rights reserved. Republication or redistribution of PTI content, including by framing or similar means, is expressly prohibited without the prior written consent.