Members of Legislative Assembly of Bihar's ruling Grand Alliance of Janata Dal-United, the Rashtriya Janata Dal and the Congress and their sons are openly violating Chief Minister Nitish Kumar's pet claim of rule of law in the state and giving him sleepless nights by their illegal activities. M I Khan reports from Patna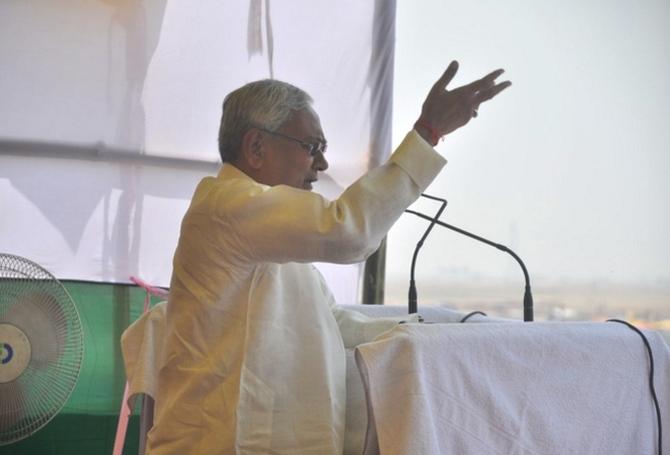 Nitish Kumar has been embarrassed by MLAs or their kin in the last six months. The latest is JD-U Member of Legislative Council Manorama Devi, whose son Rocky Yadav allegedly shot dead Aditya Sachdeva, son of a businessman in Gaya for overtaking his car on the Bodh-Gaya road on Saturday night.

Rocky is absconding after the incident.
Here is a list of legislators who have brought shame to Nitish in the last 6 months:
Raj Ballabh Yadav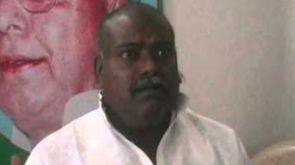 Raj Ballabh Yadav, an RJD MLA from Nawada, who has been accused of raping a schoolgirl, is currently in jail.
According to the police complaint, a woman, Sulekha Devi, took the girl to an undisclosed location in Nalanda on February 6, and forced her to have liquor, after which she was raped by a man, later identified as Raj Ballabh. After she was raped, the girl said the woman gave her Rs 30,000.

A civil court in Bihar Sharif rejected the plea on the grounds that he could influence the ongoing probe if he gets bail.
He had been absconding for many days after the victim filed a complaint accusing him of rape. While on the run, he was petitioning courts to try to get an anticipatory bail. Raj Ballabh finally surrendered in court on March 10.
Ranjeet Yadav
Another RJD MLA Kunti Devi's son Ranjeet Yadav has been accused of allegedly thrashing a doctor at a government hospital in Gaya in January.
Ranjeet, along with his half a dozen supporters attacked and beat Dr Satyender Kumar Sinha at the Neemchak Bathani primary health centre.
He later surrendered in the court and was sent to jail. He has half a dozen criminal cases including the murder of a leader of rival party.
Siddharth Singh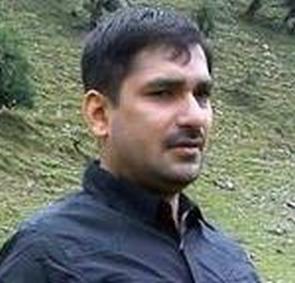 Congress MLA from Bikram, Siddharth Singh allegedly 'abducted' a girl from Masaurhi, earlier this month. The girl's father filed a kidnapping complaint and a first information report was lodged against.

In the FIR, the girl's father said that Siddharth, along with his friend Mukesh Kumar forcibly entered his house and kidnapped his daughter at gunpoint.

A probe has begun into the case.

Sidharth is a known criminal-turned-politician. He has served a life term in jail term for murder.
Sarfaraz Alam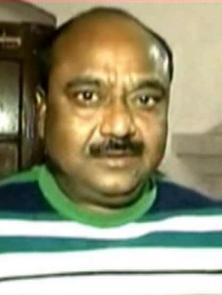 In January, Sarfaraz Alam, a JD-U MLA from Jokihat in Araria district was arrested by the railway police in Patna on charges of travelling in a Rajdhani express without ticket and allegedly misbehaving with a woman in the train. He was later granted bail.

The JD-U subsequently suspended Alam, saying his conduct brought a 'bad name to the party'.
Surendra Yadav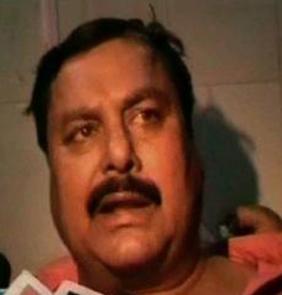 A RJD MLA from Belaganj, a former minister and 'bahubali' Surendra Yadav was in news in December last year when he sustained burn injuries at a 'tilkut' (a sweet savoury) shop in Gaya, in a brawl involving him, his bodyguard and driver and shopkeepers.
Bima Bharti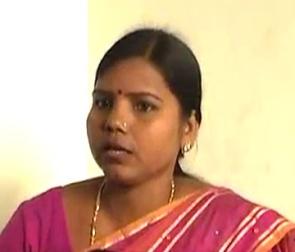 Earlier, former Bihar minister and JD-U MLA Bima Bharti was in the news for wrong reason. Allegedly, she had helped her gangster husband Awadesh Mandal to escaped from the police station's lock-up in the Purnea district.
Later Mandal was arrested from Bhagalpur.