United States President Donald Trump inspires less trust around the world than many other international leaders, including Russia's Vladimir Putin and China's Xi Jinping, according to a new global survey.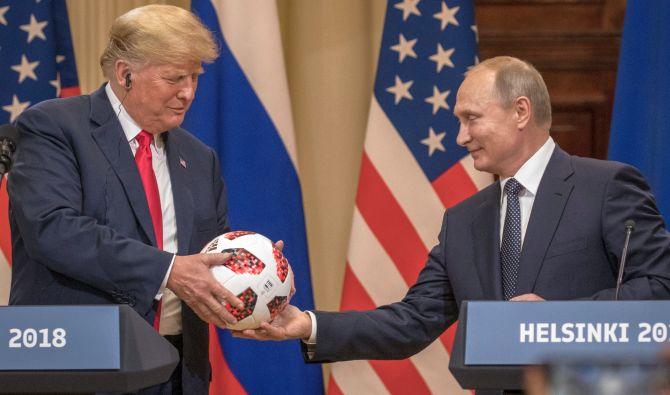 The poll of people in 25 countries found that just 27 per cent of all respondents, on average, have confidence in Trump to "do the right thing in world affairs".
The poll of more than 26,000 people found that opinions of Trump continued to fall among some of America's closest allies and neighbours, with only 9 per cent of French citizens and 6 per cent of Mexicans expressing favourable views of him.
The most trusted international leader was German Chancellor Angela Merkel, who claimed the confidence of 52 per cent of all respondents. Xi Jinping scored 34 per cent and Vladimir Putin, 30 per cent.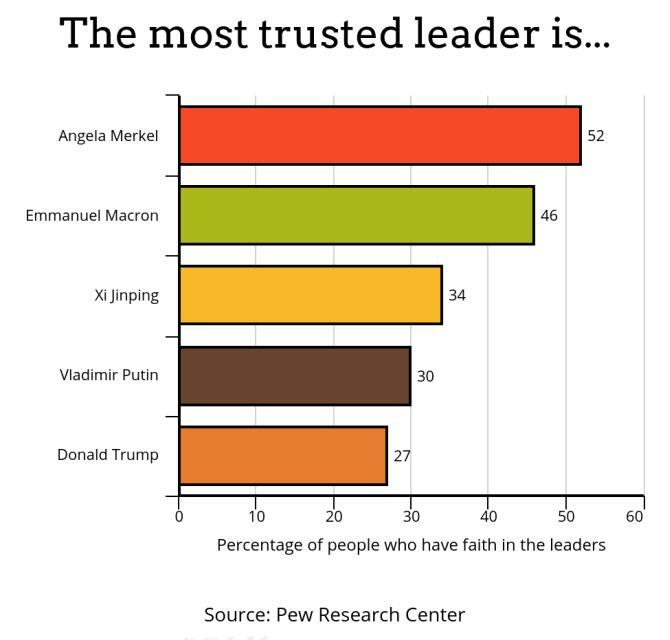 The research found overall ratings for the US role in international affairs are much lower than during Barack Obama's presidency.
The poll also finds that international publics express significant concerns about America's role in world affairs. Large majorities say the US doesn't take into account the interests of countries like theirs when making foreign policy decisions. Many believe the US is doing less to help solve major global challenges than it used to.
Also the survey found anxiety about US ties among friends and foes alike. About 80 per cent of Germans said that relations between the allies had deteriorated over the past year and only 10 per cent of the country's residents reported favourable views of Trump.
Views of both the US and its president fell in Russia, where Trump's approval plunged to 19 per cent from 53 per cent amid disputes over Syria, economic sanctions and allegations of election-meddling.