Is the HRD minister a graduate or an undergraduate? Will Minister Irani come clean?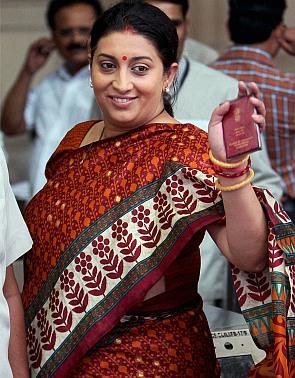 There is much hullabaloo over the educational qualifications of Smriti Irani, the youngest minister in the newly sworn-in Union Council of Ministers, who is in charge of human resource development.
'Smriti Irani is not even a graduate,' Congress leader Ajay Maken tweeted triggering a political row which till then had been fuelled online solely by Madhu Kishwar who has been going hammer and tongs at Irani since the swearing-in.
But there is more to this controversy.
According to Irani's affidavit filed with the Election Commission of India in 2004 (below), she holds a bachelor's degree in arts from the Delhi University (School of Correspondence). She passed out in 1996, says the declaration signed by her.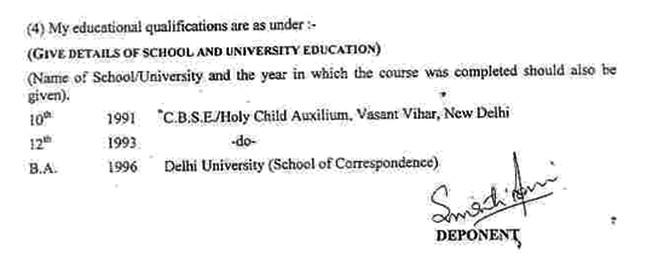 Interestingly, in the recent 2014 election affidavit (below) with the Election Commission, Irani claimed that she only completed Part I (first year) of her bachelor's degree in commerce in the year 1994 from Delhi University's School of Open Learning (correspondence).
Obviously, both cannot be right. So the question remains: Is Irani an under-graduate as declared by her in 2014, or a graduate as she claimed in 2004?
While the newly sworn in HRD minister has remained mum throughout, her party colleague and fellow minister Uma Bharti came to her defence on Wednesday. 'I want to ask Madam Sonia Gandhi, what is her qualification?' the fiery leader hit back.