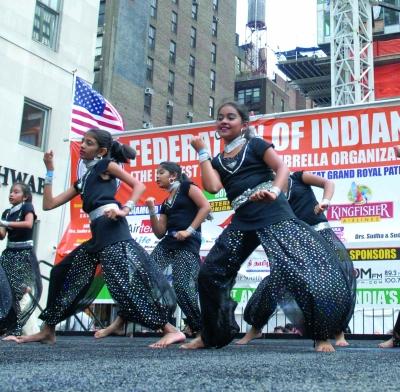 A report on South Asian youth demolishes model minority myth, says George Joseph
South Asians below 20 in New York City are more likely to live in poverty than their peers, a report by the Queens based nonprofit South Asian Youth Action has discovered.
The report -- New York City South Asian Youth: Critical Mass, Urgent Needs, used census data and insights from the community to reach the conclusion. Over 25 per cent of South Asian youth in the city live at or below the Federal Poverty Level; more than 50 per cent live in families at or below 200 per cent FPL.
The 2013 FPL for a family of four is $23,550 annually.
In Queens, 19 per cent of all youth live in poverty whereas 23 per cent of South Asian youth are poor.
Queens has the largest South Asian community among New York's five boroughs, and the most numerous South Asian-identified neighborhoods and commercial areas. The 64,446 South Asian youth in Queens make up over 12 per cent of the borough's total youth population.
In Brooklyn, 31 per cent of youth live in poverty while 35 per cent of South Asian youth are poor.
"This analysis of the census data clearly brings to light the troubling reality of what it means to be a young South Asian in NYC," Udai Tambar, director of SAYA!, was quoted as saying.
"The data misses critical cultural, educational and social factors that, put together, illuminate various dimensions of poverty among South Asian youth. This report captures nuanced data and strengthens it using youth-experienced insights drawn from current SAYA! participants and staff."
The report also noted that though New York City's overall youth population is declining, its South Asian youth population increased steadily from nearly 83,000 in 2,000 to over 102,000 in 2010.
Of the city's 59 community districts, 25 are home to at least 1,000 South Asian youth, of which 13 are home to at least 3,000 South Asian youth.
The report includes youth from India, Pakistan, Bangladesh, Guyana, and other countries. 73 per cent of them were born in the United States, and 27 per cent were foreign-born.
The proportion of foreign-born youth is highest among the Bangladeshi community (31 percent), followed by Indians (23.1 per cent).
Until the early years of the 21st century, the largest national origins of South Asian youth were India and Pakistan.
Now, the largest proportion of South Asian youth in the city traces origins to Bangladesh. Youth with Indo-Caribbean origins -- mostly Guyana and Trinidad -- are a sizable share as well.
When combined, these four major groups account for nine out of 10 of the city's South Asian youth.
The report noted that poverty often masks other hardships that South Asian youth face, which can create obstacles to long term opportunities. For instance, many South Asian parents confront language barriers and a lack of familiarity with the American school system.
As a result, youth become disconnected from their families.
Poor information about how to navigate a complicated, increasingly choice-based school system, coupled with unconscious negative parental attitudes, make South Asian youth vulnerable to socio-emotional setbacks, bad decisions, and disengagement at school.
Poor school resources, unsafe school environments, and limited formal and informal community infrastructure also contribute to guidance deficiencies and long-term barriers to achievement.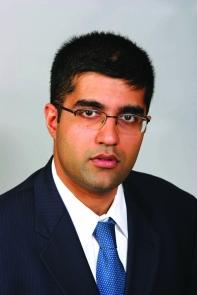 "We're trying to avoid South Asian families that enter into a cycle of poverty," Tambar said. "The community is still young enough where we can prevent this. Schools are going to play a critical role in the success of low-income South Asian youth. Parents need support in learning how to navigate the school system here."
SAYA! has also recommended practical steps to support the youth, including improving parental engagement in schools by developing a new one-on-one parent advocacy program and enhancing translation and interpretation support for parents.
It also suggests scaling up community organisation resources for parental education. Making schools safe and welcoming for South Asian youth is another crucial aspect.
SAYA! recommends improving school staff's cultural competence, diversity and language proficiency, enhancing curriculum focused on South Asian youth, and creating bullying-free space.
The full report is available at Saya.org