When Joe Biden was declared the next president of America after a crucial win in battleground Pennsylvania, his family wrapped him in a group hug.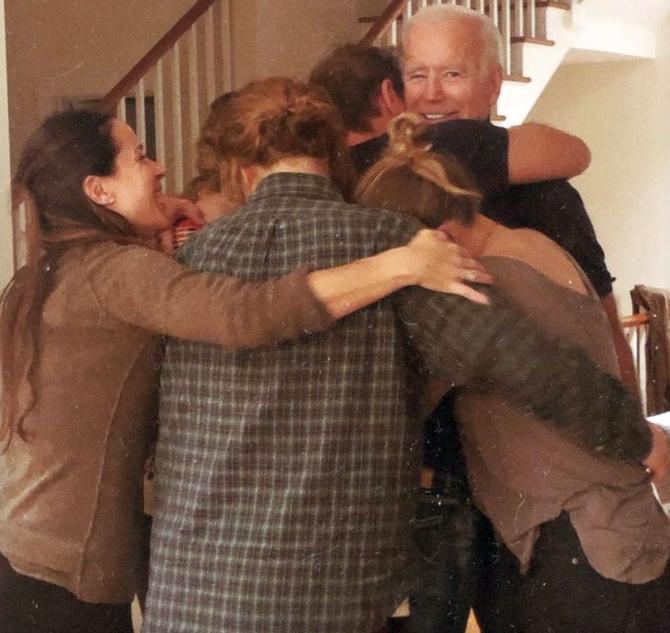 That moment of pure joy and family celebration was tweeted by the US President-elect's oldest grandchild Naomi Biden.
The image was simply labelled "11.7.2020."
In Naomi's photo, Joe Biden smiles at the camera as his family members embrace him.
Naomi is the 27-year-old daughter of Joe Biden's son Hunter and his first wife, Kathleen.
She is named after Hunter Biden's sister Naomi Christina, who was killed in a car crash with her mother in 1971.