Indian Mujahideen terrorist Yasin Bhatkal tells police officers of his early life and how he got involved in terrorism. Vicky Nanjappa reports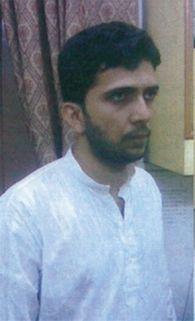 The head of the terror outfit Indian Mujahideen, Yasin Bhatkal, had at the age of 12 dreamt of becoming a police officer. Bhatkal revealed this to police officers during his interrogation.
His teachers had called him a patriot and even said there was absolutely nothing to suggest that he would one day become embroiled in the world of terror.
Yasin Bhatkal, during interrogation, gave an account of what prompted him to join the IM.
He told the police that when he was in school all he wanted was to study and get a decent job like everyone else.
"This was my mindset till the age of 18. I never imagined I would get involved in terror activities. When I was in school and was asked what I wanted to become when I grew up, my answer always was, a police man, so that I could do right for the society and solve crimes. It was a very exciting prospect and I really looked forward to joining the police force," Yasin told the police.
But over the years things changed. Yasin was pulled out of school by his father and asked to join the family business as he was not too good in studies. When he was around 18 he and his friends used to discuss about the atrocities against Muslims. His town Bhatkal had become very communally sensitive.
During his meetings with friends they discussed the situation in Bhatkal and eventually the discussion veered towards the situation in Kashmir and Palestine.
He even came home and discussed these issues with his family. Yasin's father who sensed his son was veering towards radicalism decided to move him to Dubai.
In Dubai too, Yasin made friends who often discussed Kashmir, the Babri Masjid demolition and other issues. He felt the Muslims of the country were victims of atrocities and felt he should do something for them. One of his friends who had close links with Riyaz Bhatkal (one of the founders of IM) informed him about Yasin.
Riyaz contacted him and they met in Dubai. Riyaz convinved Yasin that attack was the best form of defense, and unless fear was not created, no one would sit up and listen to the Muslims.
Riyaz told him about his plans of floating the Indian Mujahideen. The concept interested Yasin and he decide to join the outfit.
Police officers investigating Yasin say he has no remorse for his actions and comes across as very determined.
Yasin continues to praise those who are part of the Indian Mujahideen and calls them dedicated soldiers espousing the cause of Islam.