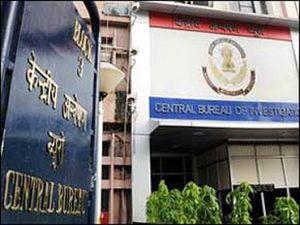 The Central Bureau of Investigation has registered a corruption case against unknown officials of the Cabinet Secretariat, a specialised covert unit of Research and Analysis Wing and private businessmen for alleged irregularities in the purchase of tents worth Rs 22 crore, official sources said in New Delhi.
The sources said case has been registered against 3 Directors of Sai Baba builders, suppliers of high altitude tents required by Special Frontier Force, a covert unit operating under the external intelligence agency R&AW, and unknown officials of SFF and Cabinet Secretariat.
The agency on Wednesday carried out searches at three premises in Delhi and Kolkata at the premises of Directors of Sai Baba Builders -- Shyam Sunder Bhatter, Manjari, and JPN Singh.
It is alleged that officials in Cabinet Secretariat and SFF repeatedly showed favours in the supply of pre-fabricated shelters for SFF at high altitude locations causing undue gain of several crores to the suppliers during 2009-13.
The CBI action came after the agency received a reference received from the Prime Minister's Office which wanted a probe in the matter.
RAW had carried out an internal probe in the matter in which prima facie irregularities were found.
The report was sent to the PMO which referred it to CBI for further probe.
SFF was set up after the 1962 Indo-China war to carry out specialised operations for RAW.
© Copyright 2022 PTI. All rights reserved. Republication or redistribution of PTI content, including by framing or similar means, is expressly prohibited without the prior written consent.