Beijing performed "simulated coordinated precision strikes on important targets in Taiwan" on the second day of the drills, adding to the ongoing tense situation between Taiwan and China, Al Jazeera reported on Sunday.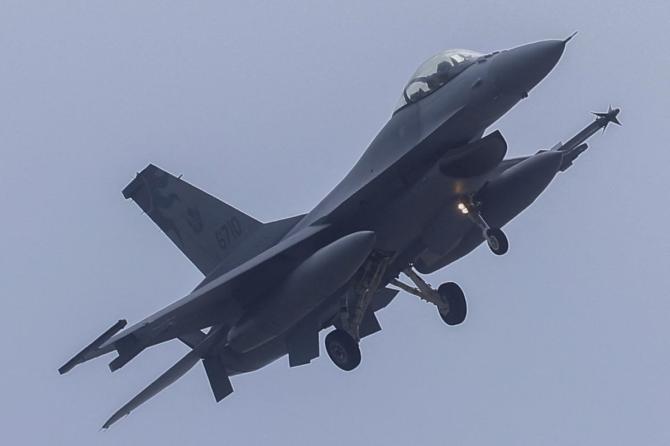 The drills kickstarted on Saturday (April 8) right after Taiwan President Tsai Ing-Wen returned from the US where she met House Speaker Kevin McCarthy, a meeting to which China strictly showed opposition to.
Al Jazeera reported that the declaration was made on Sunday as Taiwan's defence ministry said that it had discovered numerous Chinese air force sorties and was keeping an eye on Beijing's missile forces.
Taiwan on Saturday tracked 71 Chinese military aircraft and nine naval ships by 4 pm, reported Taiwan News.
The ministry of national defense said that it included 45 planes which either crossed the median line of the Taiwan Strait or entered Taiwan's air defence identification zone from the southwest.
This comes after Beijing announced three days of military exercises around Taiwan on Friday, the day after President Tsai Ing-wen returned to Taipei from Los Angeles, where she met with US House of Representatives Speaker Kevin McCarthy.
Meanwhile, Taiwan also lodged a protest against Chinese military drills around Taiwan, saying that the country would not yield to threats.
Taking to Twitter, Taiwan's ministry of national defence said, "#Taiwan is our homeland, and no matter where we go or what we encounter, she is always charming and beautiful. Every story on this land is etched in our memories. We, #ROCArmedForces, are fighting with all our heart to defend our homeland and to protect our home together."
Taiwan has never been governed by the Chinese Communist Party, but Beijing claims it is part of its territory and seeks "peaceful reunification" with Taiwan.
Tensions between China and Taiwan escalated after the US House of Representatives Speaker Nancy Pelosi travelled to the breakaway country in August last year.
China raised objections to Pelosi's visit to Taiwan, which China claims as part of its territory.
This time, Taiwan has retaliated by sending aircraft, naval boats, and land-based missiles to observe PLA planes and ships.