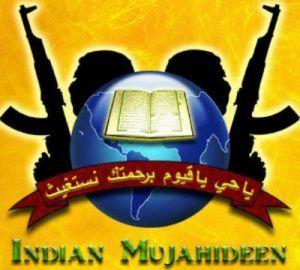 National Investigation Agency on Friday told a special court that suspected Indian Mujahideen terrorists Tehsin Akhtar and Zia-Ur-Rahman are "still conspiring" to carry out terror strikes at various prominent places in India, especially the national capital, with the aid of Pakistan-based handlers.
However, the probe agency, which sough extension of the investigation period from 90 days to 180 days, did not elaborate as to how the two accused, who have been under the custody of NIA, NIA's Hyderabad unit and Special Cell of Delhi Police since their arrest in March this year, were "still" conspiring to commit terrorist acts.
NIA also informed District Judge I S Mehta that they have sent letters rogatory to Nepal for collection of reliable evidence against the IM men and contacted competent authorities in the UAE as the accused used to receive money from there for terror acts.
"Both these accused (Tehsin and Rahman) had and are still conspiring to commit terrorist acts by making preparation for targeting various prominent places in India especially the national capital, Delhi," the agency told the court in its plea seeking extension of period of investigation against them to 180 days.
During the hearing, Tehsin and Zia-Ur-Rahman, a Pakistani national, were produced in the special court after they were brought to Delhi from Hyderabad by NIA's Hyderabad unit.
Both the accused were taken to Hyderabad by NIA for their interrogation in connection with twin blasts near Konark and Venkatadiri theatres in Dilsukhnagar area of Hyderabad that claimed 16 lives on February 21 last year.
Meanwhile, the court sent Tehsin and Zia-Ur-Rahman alias Waqas to judicial custody till August 14 and fixed NIA's plea for arguments on Saturday.
The NIA, in its three-page application, told the court that during the investigation, "it has also come into picture that the said accused persons are functioning with the aid and support from Pakistan-based operatives."
Seeking extension of period of investigation, the agency said letters rogatory have been sent to Nepal and "further collection of evidence needs more time as such an exercise of sending LRs to foreign country is very time consuming...."
It said that during the probe, it was revealed that these accused used to receive money from UAE for carrying out terror acts in India.
"The investigating authority is trying tooth and nail to identify the sender of the money and for that purpose, the matter is being taken up with the competent authority of UAE," it said.
It said that the agency was trying very hard to complete the investigation in a speedy manner.
NIA also said Tehsin and Zia-Ur-Rahman were in constant touch with IM co-founders Riyaz Bhatkal and Yasin Bhatkal through e-mails and international telephonic conversation "before, during and after carrying out terrorist activities".
Riyaz Bhatkal, who is based in Pakistan, is absconding while Yasin Bhatkal was arrested by NIA on August 28, 2013.
"The organisation (NIA) is dependent largely on link evidence and if any link goes missing in the entire chain of events, that may result into acquittal of accused and consequent failure of justice," it said.
"The investigation of this case is quite lengthy, voluminous and is also spread over in different parts of our country and in foreign countries. Some of the important links are still to be examined for the purpose of investigation and stipulated period of 90 days is going to expire on August 2," the agency said in its plea.
Tehsin and Zia-Ur-Rahman were arrested by NIA on May 5 in connection with this case relating to larger conspiracy of the IM to carry out terror activities across the country.
NIA had earlier filed charge sheet against Yasin Bhatkal, his aide Asadullah Akhtar and two other suspected IM men in connection with the case.
They were charge sheeted for allegedly waging war against the country, conspiracy terrorist acts, membership of a terror organisation and radicalisation and recruitment of youth into IM.
Tehsin was arrested on March 25 near Indo-Nepal border in Darjeeling district of West Bengal while Zia-Ur-Rahman was arrested outside Ajmer Railway Station on March 22.