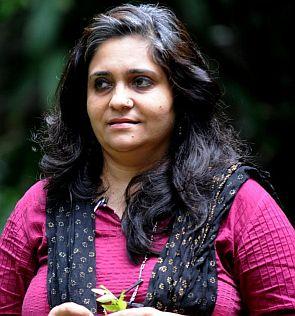 An FIR has been lodged against social activist Teesta Setalvad, her husband Javed Anand, Zakia Jafri's son Tanvir Jafri and two others for allegedly usurping Rs 1.51 crore collected by them for turning Gulbarg Society into a museum, police said.
"An FIR has been lodged under Sections 120(B), 406 and 420 of the IPC and Section 72 (A) of the IT Act against Setalvad, Anand, Tanvir Jafri and two others for allegedly usurping Rs 1.51 crore, which they had collected (as donation) for converting Gulbarg Society into a museum," a senior Crime Branch official said on Monday.
"The funds, according to the residents, were collected between 2007 and 2012 by Setalvad from abroad under the promise that Gulbarg Society would be converted into a museum. However, the funds are lying as fixed deposits with Setalvad," the official said. ACP KN Patel is investigating the case.
Residents of Gulbarg Society, which came under attack during the post-Godhra riots in Gujarat in 2002 with 68 people losing their lives, had demanded the Rs 1.51 crore back from Setalvad last year after alleging that the money collected in their name had not been used for the purpose stated.
Twelve Gulbarg Society residents, including some of the witnesses of the Gulbarg case trial, had sent a notice in this regard to the Citizens for Justice and Peace secretary Setalvad and alleged that she has not fulfilled the promises of providing financial support to reconstruct their houses.
Since the post-Godhra riots in which more than 1,000 people lost their lives, Setalvad has through her NGO been actively providing legal and other assistance to the victims.
"As per the RTI information, we have come to know that you have collected huge donations from national and international organisations in the name of providing financial assistance to us in the reconstruction of houses and/or for developing the society into a museum," the 12 Gulbarg Society members had alleged.
"But despite collecting foreign donations of approximately Rs 63 lakh in the account of Citizens for Justice and Peace and Rs 88 lakh in the account of Sabrang Trust, nothing has been passed on to the members of the society either for the reconstruction of the houses or for the development of the museum," they further said. Efforts to contact Setalvad proved unsuccessful.
Recently, a metropolitan magistrate's court accepted a Special Investigation Team closure report in connection with the post-Godhra riots and rejected Zakia Jafri's protest petition. The petition was filed by Zakia and Setalvad's NGO, CJP, against Gujarat Chief Minister Narendra Modi and others. Following the verdict, Zakia and Setalvad had said that they would appeal the ruling in a higher court.