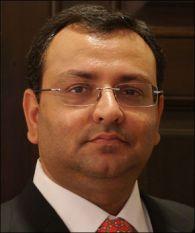 Four days after the suicide of Tata Steel's former head of corporate communications, Charudatta Deshpande, Tata Group chairman Cyrus Mistry approved a probe into allegations on his end.
"He was not formally with us at the time of his demise. But he was one of us in ways that go beyond the niceties of employment," said Mistry. Deshpande was the head of corporate communications till April.
Committee constituted
On the allegations made by a group of friends and former colleagues of Deshpande in a letter, Mistry said, "You have referred to allegations about how he was treated in the last few weeks before his end. We take these allegations with the utmost seriousness. We have put in place an appropriate mechanism to look into these and take necessary action."
Adding: "The Tata Group does not and will not condone any action of the kind insinuated in your letter."
Mistry's statement was backed by action on the ground, as Tata Steel today constituted a committee to ascertain the facts. "A committee chaired by Ishaat Hussain, non-executive director of Tata Steel, and including Mukund Rajan, the group's chief ethics officer, N S Rajan, the group's chief human resources officer, and Bharat Vasani, the group general counsel, has been constituted to ascertain the facts. The committee has been mandated to convey its findings direct to the board (of directors) of Tata Steel within the next two months," read a Tata Steel statement.
Maharashtra home minister R R Patil told Business Standard: "Police are currently investigating the case." A Vasai (the Mumbai suburb where the suicide took place) police official said: "So far, we have not received any complaint with regard to a threat to the life of the deceased."
The letter containing the allegations was also addressed to Ratan Tata, chairman emeritus, Tata Group. It demanded an inquiry into allegations of harassment which might have led to Deshpande taking his life last Friday.
"From whatever evidence we have gathered until now, on the back of conversations with Charudatta in the weeks leading to his demise, and with those who knew him closely, Charu was placed under enormous stress and subjected to harassment by officials at Tata Steel. Our understanding is it was this harassment that prompted him to commit suicide. This letter is an attempt to bring this episode to your attention and seek your intervention into instituting an urgent and independent inquiry into the matter," said the letter.
The Forbes episode
It states that in April, a few months into his new assignment, Forbes India magazine ran a cover story, Remoulding Tata Steel. It attempted to chronicle the challenges facing Tata Steel at a time when a chief executive officer succession drama was unfolding.
The story, the letter claimed, was based on extensive and independent reporting of a little over five months. Soon after it appeared in print, though, a distraught Deshpande got in touch with some journalists at Forbes India and alleged officials at Tata Steel were placing the blame on him for "facilitating" a story they thought inimical to their interests.
Deshpande added he was subsequently grounded for more than two weeks; that for all practical purposes he was "under house arrest" in Jamshedpur. His phones were being tapped and he was being subjected to enormous pressure to "admit" to his complicity in "leaking" confidential company documents to the media, the letter said.
Attempt to tarnish his image
The letter further alleges that as news of his demise trickled in on Friday evening, there were concerted attempts by Tata Steel officials and a public relations agency to pass off his death as a heart attack, not a suicide. A senior PR official even insisted he had visited Deshpande's residence and confirmed news of the heart attack, which turned out to be untrue. Some regional papers even hinted he had embezzled funds, the letter said.
Officials close to the development said Deshpande had authority to approve a budget not exceeding Rs 1 lakh. Anything beyond would have to be cleared through an elaborate approval process.
Apart from the letter written by Deshpande's friends,
K Ramkumar, an executive director of ICICI Bank had written a similar letter, in his personal capacity, to Tata bigwigs. The letter sought an independent probe and alleged Deshpande was being harassed by Tata Steel officials.
Image: Tata Group chairman Cyrus Mistry