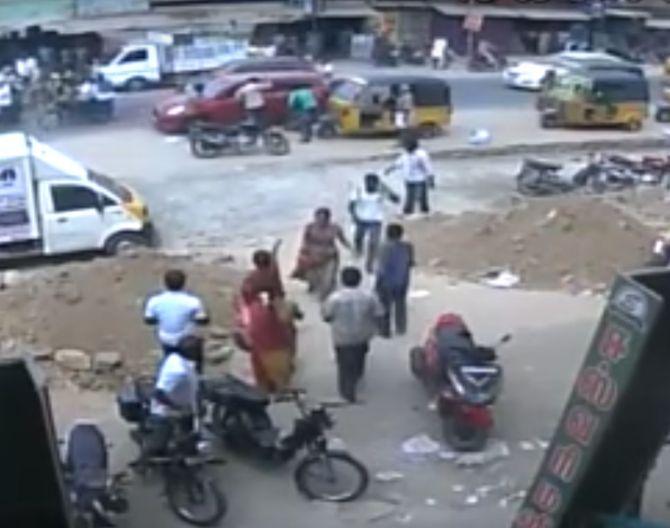 The Madras high court has dismissed the bail petitions of the parents of a girl and another accused in a case relating to the alleged honour killing of a Dalit youth at Udumalpet in March.
Vacation Judge P Kalaiyarasan dismissed the criminal original petitions from the parents --- Chinnasamy, Annalakshmi -- and V Prasanna Kumar, observing that it was not conducive to free the petitioners on bail "under the present circumstances."
The matter relates to the March 14 attack on a couple by a gang using lethal weapons, in which Dalit youth Shankar (22) died and his wife Kausalya survived with grievous injuries.
Five persons, including the girl's parents, were arrested in connection with the case.
Declining to grant the bail, the judge in his order said "the fact remains that Kausalya belonging to Thevar community being a major married Sankar who belongs to SC community."
".... Considering all the aspects such as the release of the petitioners which will have its own impact on society where there are divisions and classes and the possibility of the petitioners tampering with evidence, it is not conducive to enlarge the petitioners on bail, not only in the interest of the petitioners and de facto complainant, but also in the interest of society," the judge said.