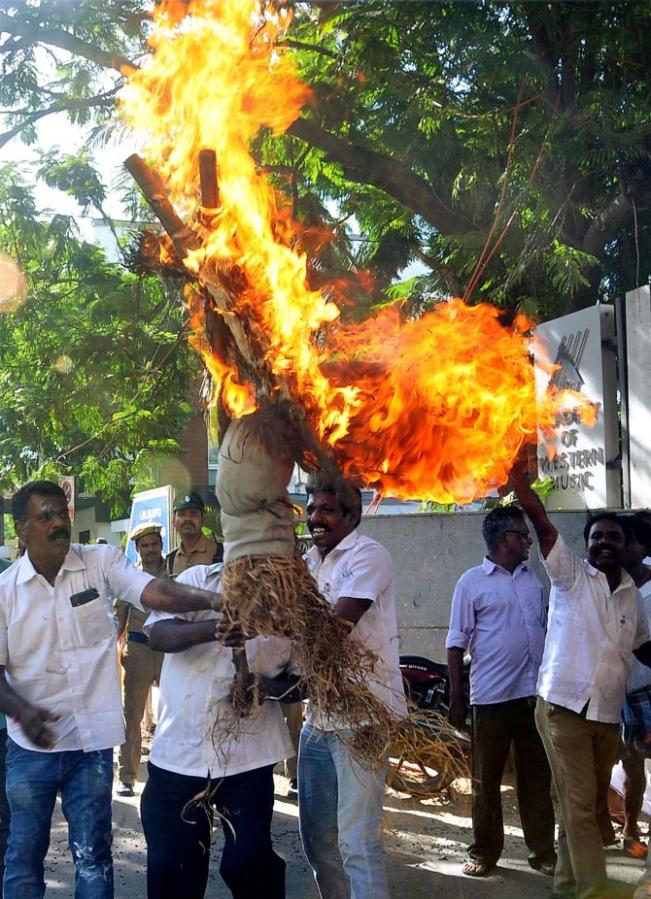 Soon after the Karnataka high court denied bail for Jayalalithaa, Tamil Nadu Chief Minister O Paneerselvam on Tuesday appealed to people not to resort to strike or any other form of protest to express solidarity with the All India Anna Dravida Munnetra Kazhagam chief as she would not like to cause inconvenience to the common man.
"Puratchi Thalaivi Amma (Revolutionary mother) will not like any activity that will cause inconvenience to the general public," Paneerselvam said, adding, no one should resort to closure of shops, strike or any other similar activities.
Stressing that only such an approach of eschewing protest would reflect their love and support for Jayalalithaa, he urged people to engage themselves in attaining the growth goals set out in the 'Vision 2023' and 2014 Industrial Policy.
Hitting out at opposition parties for indulging in a "vicious campaign" on the law and order front to gain political mileage, he asserted in a statement that the law and order situation was normal and people's routine was not affected.
A high-level meeting of top officials and ministers was held on Tuesday and law and order and development goals were deliberated.
"It is not acceptable to link the state government with the protests carried out by outfits and the people. Such protests are voluntary, driven by emotion and out of love for AIADMK chief Jayalalithaa," he added.
Image: Supporters of AIADMK burn the effigy of DMK chief M Karunanidhi after a Bangalore Special Court pronounced Tamil Nadu Chief Minister J Jayalalithaa guilty in a disproportionate assets case.