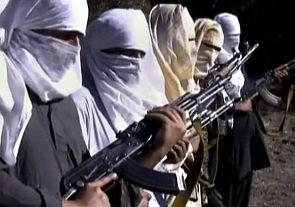 Enraged at the killing of its top leader in a CIA drone strike, the Pakistan Taliban has vowed to take "unprecedented" revenge for the attack in which the militant group alleges the Pakistani government was also involved.
Tehreek-e-Taliban Pakistan chief Hakimullah Mehsud and three others were killed in the US drone attack in Pakistan's North Waziristan tribal area near the Afghan border on Friday.
A New York Times report said that Mehsud's killing has thrown into disarray plans by Prime Minister Nawaz Sharif to engage in peace talks with the Taliban with enraged militant commanders now vowing to repay Hakimullah's killing in bloodshed.
"Our revenge will be unprecedented," Abu Omar, a Taliban commander in North Waziristan, was quoted as saying by the NYT report.
Omar said he considered the Pakistani government was also "fully complicit" in the drone strike.
"We know our enemy very well," he said
Believed to have been behind the failed Times Square bombing plot of 2010, Hakimullah took over as head of the Pakistani Taliban in August 2009 after the death of former leader Baitullah Mehsud in a drone strike.

He carried an American reward of $5 million on his head as a Most Wanted Terrorist.
Reports of Hakimullah's killing have surfaced in the past but were later found to be false.
This time, Americans tracking Hakimullah were "nearly certain" of his location ahead of the strike, an US official said in the NYT report, adding that intelligence was collected after the strike to conclude Hakimullah was dead.
© Copyright 2022 PTI. All rights reserved. Republication or redistribution of PTI content, including by framing or similar means, is expressly prohibited without the prior written consent.